Ocean State Stories benefits from the wisdom and perspectives of a diverse advisory board. Members are leaders in their respective communities and will meet periodically and be available at other times for advice as needed. Ocean State Stories is honored to work with them.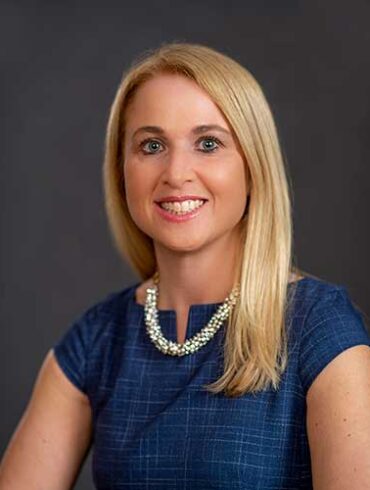 Beth A. Bixby
Beth A. Bixby is Chief Executive Officer, Tides Family Services. She received her Bachelor's Degree in Human Development and Family Studies from University of Rhode Island. She attended Syracuse University and received her Master's Degree in Social Work. As a Licensed Social Worker, Beth began her career as Clinician at South Shore Mental Health Center prior to accepting the position of Clinician at Tides Family Services in 2001. Over her 21 years at Tides Family Services. Beth has held critical positions and was named CEO in 2018. Her proudest moment has been the design of the Preserving Families Network.
She is a member of the Executive Committee of RI Coalition for Children and Families, Past Co-Chair Membership Practice Committee, Co-Chair Workforce Development Committee and on the Planning Committee for the Lasallian National Heuther Conference. She received the NASW Robert S. Burgess Community Service Award in 2011, an award designated for someone who has made a distinguished contribution to the field of human services by developing an innovative program in Rhode Island. She also received Woman of Achievement Award from the YWCA and Providence Police Community Appreciation award in 2019. She has been a National Presenter at the Heuther Conference and is recognized in the Lasallian community as a Distinguished Lasallian Educator and has graduated from the Next Generation Lasallian Leaders Institute.
Beth's appointment as the CEO of Tides makes her the first woman CEO for a youth and family organization in District of Eastern North America, Brothers of the Christian Schools.
Tides Family Services on the web: https://www.tidesfs.org/
Elizabeth Burke Bryant
Elizabeth Burke Bryant is a child advocate with over 30 years of experience in advancing equitable policies and programs to improve the well-being of children, youth and families. She served as Executive Director of Rhode Island KIDS COUNT, a children's policy and advocacy organization, for 28 years - from its establishment in 1994 to 2022.
Under her leadership, Rhode Island KIDS COUNT became the state's premier child advocacy organization with a national reputation for its work to improve the health, education, early childhood development, economic well-being, and safety of Rhode Island's children. The annual Rhode Island KIDS COUNT Factbook informs data-driven advocacy across the state, with a core focus on closing unacceptable disparities by race, ethnicity, and income. Among the policy victories that Rhode Island KIDS COUNT contributed to during her tenure were the establishment of the RI Pre-K program (ranked first in the nation for quality), Full-Day Kindergarten, the expansion of children's health insurance coverage (RI is ranked 4th best in the nation and provides health coverage to eligible children regardless of immigration status), the extension of DCYF services for foster youth up to age 21, and the reversal of a law that required 17-year old's to be tried as adults and sent to adult prison.
Elizabeth is an Adjunct Instructor at Brown University's Master of Public Affairs program where she teaches Public Policy Advocacy & Strategic Communications. Previous positions include Housing Court Prosecutor and Director of Policy for the City of Providence, and consultant to Rhode Island Housing, the Women's Prison Mentoring Project, and the Rhode Island Foundation. She is a graduate of Classical High School, the University of Vermont, and the George Washington University Law School.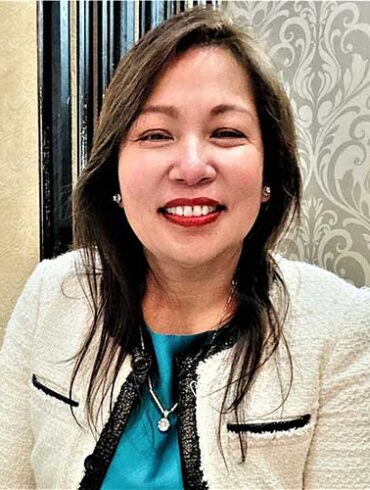 Channavy Chhay
Channavy Chhay is Executive Director at the Center for Southeast Asians (CSEA). She came to the United States in her early teens with her mother, both genocide survivors and refugees from war-torn Cambodia. As a refugee, she struggled with learning English, and trying to "fit in" to American culture. She also witnessed firsthand the hardships that many Southeast Asian refugee families encounter: low-paying jobs working long hours in factories, children navigating a new world with very limited resources, and elders suffering from trauma, malnutrition and ill health. Channavy came to understand that traditional mainstream organizations could not adequately provide services for many Southeast Asian families, due to significant linguistic and cultural barriers.
Under her leadership, the organization unveiled its new name, the "Center for Southeast Asians" (CSEA). In 2014, CSEA was announced as one of thirty organizations in the nation to receive a $500,000 grant as part of a $13.7 million educational investment initiative by the WK Kellogg Foundation. This substantial grant will support the "Families Advancing Racial Equity" (FARE) Program in coordination with the Rhode Island Department of Children, Youth and Families and the Rhode Island Foundation.
Channavy's personal history and unique perspective shape her continued commitment to CSEA as an effective advocate for the needs and aspirations of the Southeast Asians community. CSEA is fully dedicated to addressing system-level changes and working together with its partners to make each year more successful than the last.
On the web: https://www.cseari.org/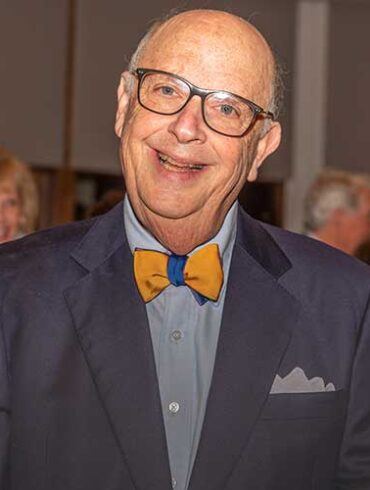 Leslie Y. Gutterman
Leslie Y. Gutterman is rabbi emeritus of Temple Beth-El in Providence. Rabbi Gutterman has served Temple Beth-El from 1970 to 2015, upon his ordination from Hebrew Union College-Jewish Institute of Religion. In 1974 when Rabbi William G. Braude retired, Rabbi Gutterman became the synagogue's senior rabbi. A 1964 graduate of the University of Michigan, Rabbi Gutterman has been involved with dozens of civic organizations and has served as a board member of many preeminent institutions including: Butler Hospital, The Rhode Island Telecommunications Commission, The Providence Athenaeum, Hospice Care, Rhode Island Kids Count, Trinity Repertory Theatre, Interfaith Health Care Ministries, Brown University's Board of Religious Overseers, and Bryant University.
Rabbi Gutterman was president of the Rhode Island Board of Rabbis, the Jewish Family Service and the National Rabbinic Alumni Association of Reform Judaism as well as the Rhode Island Committee for the Humanities. He has served on the executive board of the Central Conference of American Rabbis and taught at Providence College. For 20 years, Rabbi Gutterman wrote a monthly column for the religion page of The Providence Journal. He received a public service award from the City of Providence on its 350th anniversary and the lifetime achievement award from the Rhode Island Council of Churches and in 2012 he was inducted into the Rhode Island Heritage Hall of Fame. Rabbi Gutterman was awarded a Doctor of Divinity degree from Hebrew Union College and holds honorary degrees from the University of Rhode Island, Roger Williams University, Johnson & Wales University, Providence College, Rhode Island College and Bryant University. He is the proud father of three daughters and three grandchildren.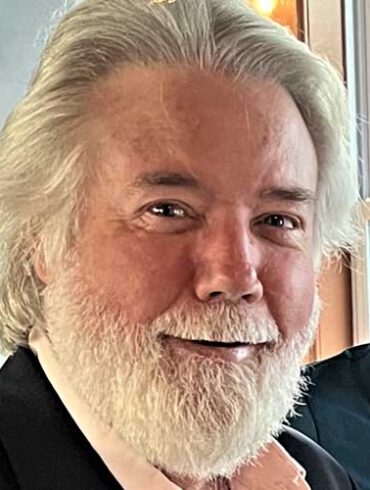 Thomas E. Heslin
Thomas E. Heslin is a Pulitzer Prize winning editor and freedom-of-information advocate who worked for more than 40 years at New England newspapers. He retired in 2013 as executive editor of The Providence Journal.
As the Journal's managing editor for investigations, Tom led a team of reporters to a Pulitzer Prize in 1994 for their probe of corruption in the Rhode Island court system. He directed the Journal's coverage of the Station Nightclub fire, for which the newspaper was named a Pulitzer finalist in 2004. He edited the coverage of the 1991 state banking crisis, which earned the newspaper the George Polk Award.
Throughout his editing career, Tom has been dedicated to fostering the craft of story-telling and to developing a newsroom culture of narrative non-fiction. In the 1980s, he was one of the editors of the Journal's celebrated series of publications titled, "How I Wrote the Story," in which reporters wrote about their approaches to their reporting and writing. Tom espoused the theory that the most important editing was done before a story was written, and that copy editing should be a collaborative endeavor.
Tom has been a Pulitzer Prize juror and a Sulzberger New Media Fellow at Columbia University. He was a founder and inaugural president of the New England First Amendment Coalition and a former president of the New England Associated Press News Executives. He has served on the board of the National Freedom of Information Coalition, as an adjunct faculty member at the Poynter Institute for Media Studies and on the News/Editorial Advisory Board of the American Press Institute. He is a graduate of Suffolk University.
Tom and his wife, Pat, live in North Providence, Rhode Island. They have three adult daughters and five grandchildren.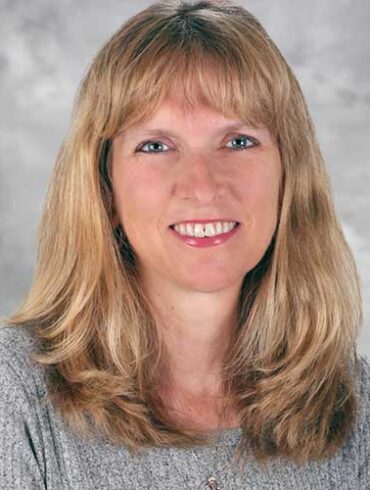 Elizabeth B. Lange
Elizabeth B. Lange, M.D., FAAP, is a pediatrician in Rhode Island and a Clinical Associate Professor of Pediatrics at the Warren Alpert Medical School at Brown University. Dr. Lange earned her AB in biochemistry from Smith College and M.D. from the Pennsylvania State College of University. After completing a pediatric residency at Rhode Island Hospital/Hasbro Children's Hospital, Dr. Lange joined Waterman Pediatrics/Coastal Medical Lifespan in East Providence, RI.
A tireless advocate for children's health and improving the healthcare system, Dr. Lange has served on numerous boards and committees, including the Providence Children's Museum, Rhode Island KIDS COUNT, Blue Cross Blue Shield of Rhode Island and Coastal Medical, as well holding Presidency terms for the Rhode Island Medical Society, the Rhode Island chapter of the American Academy of Pediatrics, and the Pennsylvania State College of Medicine Alumni Society. She is the Co-Founding Director of PCMH-Kids, the pediatric arm of CTC-RI, bringing practice-based Patient Centered Medical Home initiatives which impact the healthcare of nearly every RI child.
On the creative side, Dr. Lange sings with the Providence Singers, a symphonic chorus that performs with distinction a diversity of choral music - traditional, modern and commissioned.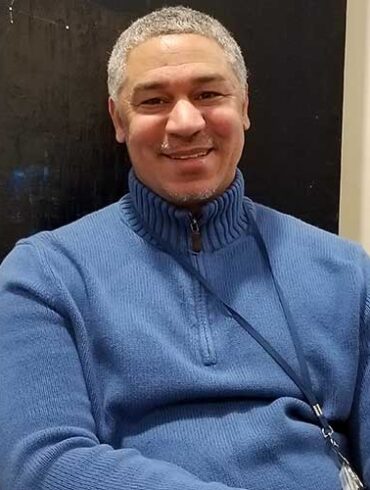 James Monteiro
James Monteiro is the founder and director of Reentry Campus Program. He works both inside and outside the Adult Correctional Institutions of Rhode Island to ensure that incarcerated individuals have a college degree pathway that is integrated into the support systems needed upon release. James dropped out of school in the eighth grade and spent most of his adult life in and out of the penal system.
The last time James was incarcerated he was doing a ten-year sentence in one of the country's most violent prison systems, the Maryland Penitentiary in Baltimore. It was there that he went back to school and earned an Associate's Degree in Psychology, with Honors. Upon release he earned a Bachelor's Degree in Community Development at Roger Williams University with Honors. James received the Rhode Island NAACP's Joseph Lecount Award for his work founding the Billy Taylor House. Located in James' childhood neighborhood, the Mount Hope community of Providence, it provides workforce development and enrichment opportunities to youth ages 15 to 21.
He has been named as one of Rhode Island's "15 to Watch" for his work in youth programs that address violence in the city and prepare the next generation of Providence leaders. In addition to receiving the NAACP Joseph Lecount Award, he has also received a highly coveted fellowship from Echoing Green, the Emerging Leaders Award from the Claneil Foundation, and was chosen to be one of the Inaugural members of the John Legend Free America Campaign Unlocked Futures. On the web: https://www.reentrycampusprogram.org/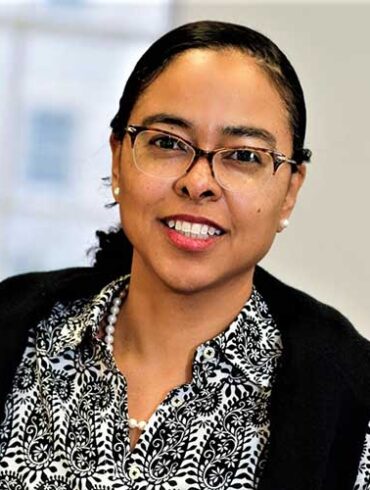 Kendall Moore
Kendall Moore, PhD, is an award-winning documentary filmmaker and a Professor in the departments of Journalism and Film Media at the University of Rhode Island. Before joining the faculty in 2003, she worked as a television journalist focusing on medical, health, race, and environmental issues.
Moore has produced numerous independent documentaries that have aired on PBS and in various film festivals including Charm City (1996), Song in the Crisis (2004), Sovereign Nation/Sovereign Neighbor (2006), The Good Radical (2009), Sick Building (2014) and Jalen and Joanna: A Lead Paint Story (2017). She is also the director of the "Can We Talk? Difficult Conversations with Underrepresented People of Color" series.
Moore has also written and directed fiction and experimental films, including Philosophy of the Encounter (PoE) (67min), about a college student's journey to understand her racial identity. She has received several grants and awards for her work, including two Fulbright Scholar Awards: Tanzania (2001) and Jamaica (Specialist, 2004). In 2021-2022, Moore was selected to be one of 10 faculty members to serve as a mentor in the Mellon Faculty of Color Working group as a mentor.
She earned her B.A. from Syracuse University in Latin American Studies and an M.A. in Media Studies and documentary film from The New School for Social Research. Her PhD, which she completed at the European Graduate School for Media and Communication, focuses on black aesthetics and metaphysical philosophy.
Moore resides in Rhode Island with her husband and daughter.
On the web: https://www.kendallmooredocfilms.com/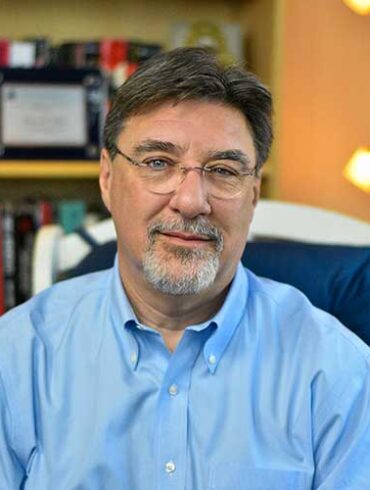 Tom Nichols
Tom Nichols is a staff writer at The Atlantic. An expert on Russia and international security issues, he taught national security affairs for 25 years at the U.S. Naval War College, as well as at the Harvard Extension School, Dartmouth College, and Georgetown University. He was a Fellow of the Kennedy School of Government at Harvard, and an adjunct at the U.S. Air Force School of Strategic Force Studies. In Washington, he was a Fellow of the Center for Strategic and International Studies and served on Capitol Hill as personal staff for defense and security affairs to the late Senator John Heinz of Pennsylvania.
He is the author of several books, and in 2017 he wrote The Death of Expertise: The Campaign Against Established Knowledge and Why It Matters, an international best-seller that has been translated into fourteen foreign languages. His most recent book is Our Own Worst Enemy: The Assault From Within on Modern Democracy, which Publisher's Weekly called "A searing critique of contemporary political culture and the rise of illiberalism on both the right and the left."
He is also a five-time undefeated Jeopardy! champion and was listed in the Jeopardy Hall of Fame after his 1994 appearances as one of the best players of the game. A native of Massachusetts, he lives in Rhode Island with his family and his remarkable cat Carla. On the web: https://www.theatlantic.com/author/tom-nichols/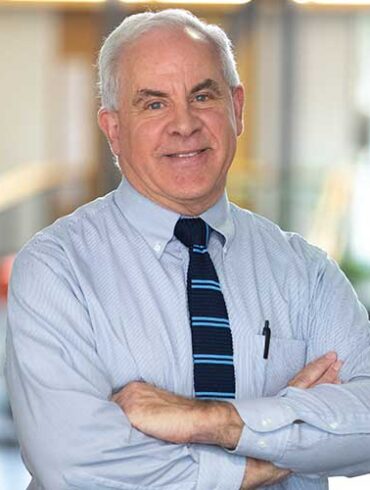 Frederic G. Reamer
Frederic G. Reamer is Professor in the graduate program of the School of Social Work, Rhode Island College, where he has been on the faculty since 1983. His research and teaching have addressed a wide range of human service issues, including mental health, health care, criminal justice, public welfare, and professional ethics.
Dr. Reamer received his Ph.D. from the University of Chicago (1978) and has served as a social worker in correctional and mental health settings. He has also taught at the University of Chicago, School of Social Service Administration (1978-1981), and the University of Missouri-Columbia, School of Social Work (1981-1983). Dr. Reamer has served as Director of the National Juvenile Justice Assessment Center of the U.S. Department of Justice, Office of Juvenile Justice and Delinquency Prevention (1979-1981); as Senior Policy Advisor to the Governor of Rhode Island (1987-1990); and as a Commissioner of the Rhode Island Housing and Mortgage Finance Corporation, the state housing finance agency (1987-1995).
Dr. Reamer served on the State of Rhode Island Parole Board from 1992 to 2016. He also served as Editor-in-Chief of the Journal of Social Work Education (1990-1994). He serves as Associate Editor of the National Association of Social Workers Encyclopedia of Social Work (Oxford University Press and National Association of Social Workers). Since 2012, Dr. Reamer has served as the ethics instructor in the Providence (RI) Police Department Training Academy.
Dr. Reamer is the author of many books and other professional publications on the subjects of criminal justice and professional ethics.
On the web: https://www.ric.edu/people-directory/frederic-reamer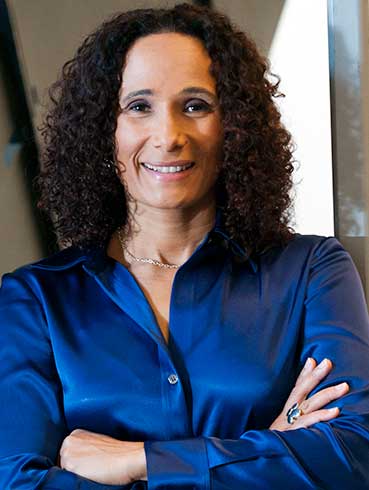 Tricia Rose
Tricia Rose is Chancellor's Professor of Africana Studies and the Director of the Center for the Study of Race and Ethnicity in America at Brown University. Rose also serves as Associate Dean of the Faculty for Special Initiatives. In addition to her duties at Brown, Professor Rose is a former board member of the Nathan Cummings Foundation, Color of Change and Black Girls Rock, Inc.
Rose is an internationally respected scholar of post-civil rights era black U.S. culture, popular music, social issues, gender and sexuality. She has been awarded for her teaching and has received several scholarly fellowships including ones from the Ford Foundation, the Rockefeller Foundation, the Schomburg Center for Research in Black Culture and the American Association of University Women.
She is most well known for her groundbreaking book on the emergence of hip hop culture. Black Noise: Rap Music and Black Culture in Contemporary America is considered foundational text for the study of hip hop, one that has defined what is now an entire field of study. Black Noise won an American Book Award from the Before Columbus Foundation in 1995, was voted among the top 25 books of 1995 by the Village Voice and in 1999 was listed by Black Issues in Higher Education as one of its "Top Books of the Twentieth Century."
On the web: https://www.triciarose.com/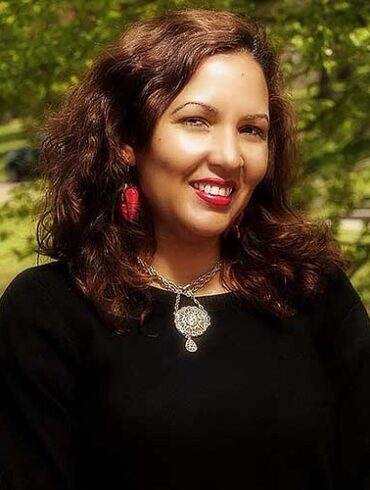 Sussy Santana
Sussy Santana is a poet, performer, and cultural organizer using writing as a tool for healing. Her work explores the bi-cultural and bilingual experience through text and performance. Santana authored Pelo Bueno y otros poemas (2010), RADIO ESL a poetry cd (2012), and the chapbook Poemas Domésticos (2018). Her poems have been featured in various anthologies and magazines; and she has coordinated La Feria, an artisan's market in Providence, Rhode Island, since 2014. Santana is a 2015 MacColl Johnson Fellowship recipient, the first Latina writer to win the distinction.
In February 2020, she was selected by The City of Providence and the Department of Arts, Culture & Tourism as one of five artists to participate in the Creative Community Health Worker Fellowship, a new pilot training in Artist Facilitation and Community Health Work. On the web: http://www.sussysantana.com/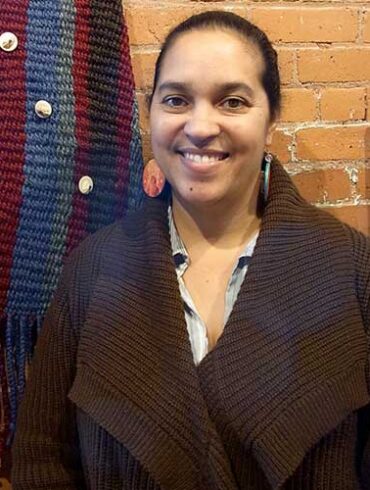 Lorén M. Spears
Lorén M. Spears, Narragansett, Executive Director of Tomaquag Museum, holds a Master's in Education and received a Doctor of Humane Letters, honoris causa in 2017, from the University of Rhode Island and Doctor of Education, Honoris Causa from Roger Williams University in 2021. She is an author, artist and shares her cultural knowledge with the public through museum programs.
She has written curriculum, poetry, and narratives published in a variety of publications such as "Dawnland Voices, An Anthology of Indigenous Writing of New England;" "Through Our Eyes: An Indigenous View of Mashapaug Pond;" "The Pursuit of Happiness: An Indigenous View;" "From Slaves to Soldiers: The 1st Rhode Island Regiment in the American Revolution;" co-edited a new edition of "A Key into the Language of America by Roger Williams;" co-authored "As We Have Always Done": Decolonizing the Tomaquag Museum's Collections Management Policy" published in the Collections: A Journal for Museum and Archive Professionals: and author in Repair: Sustainable Design Futures. Under her leadership Tomaquag Museum received the Institute of Museums and Library Service's National Medal in 2016 and she has been the recipient of numerous awards and honors. On the web: https://www.tomaquagmuseum.org/
Padma Venkatraman
Padma Venkatraman is the author of BORN BEHIND BARS (Nancy Paulsen Books, Penguin Random House) as well as THE BRIDGE HOME, A TIME TO DANCE, ISLAND'S END and CLIMBING THE STAIRS. She is the winner of a WNDB Walter Dean Myers Award, Golden Kite Award, Crystal Kite Award, two Nerdy Book Awards, two Paterson Prizes, three South Asia Book Awards and many other awards and honors. Her novels have been shortlisted for over 20 state awards, received over 20 starred reviews, appeared on numerous best book lists, such as the ALA Notable, NYPL Best Book, Kirkus Best Book, Booklist editor's Choice and Junior Library Guild selection. Her poetry has been published in Poetry magazine and elsewhere.
Before becoming an American author, Dr. Venkatraman spent time under the ocean and in rainforests, served as chief scientist on oceanographic research vessels where she was the only BIPOC female, and also worked as a teacher and diversity director. When she's not writing, she loves speaking to others about her love for books and her passion for diversity, equity and inclusion and has presented keynote addresses, conducted writing workshops and attended festivals and conferences around the world. She is the founder of www.diverseverse.com and www.authorstakeaction.com .
Visit her and sign up for her biannual newsletter at www.padmavenkatraman.com, or arrange for a visit via https://theauthorvillage.com/presenters/padma-venkatraman/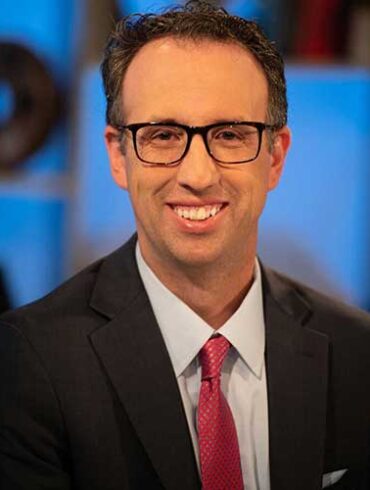 Dr. James M. Ludes
Dr. James M. Ludes is Vice President for Strategic Initiatives at Salve Regina and is the Executive Director of the university's Pell Center for International Relations and Public Policy. Ludes spent the first 18 years of his career in Washington, D.C., most recently building a bipartisan think tank, the American Security Project, to educate the public on a broad range of national security issues. In addition, Ludes has been active at the intersection of politics and policy, having served as a member of the Obama-Biden transition team in the Pentagon, and serving as a national security advisor to then-Senator John Kerry from 2002 to 2006. On the web: https://salve.edu/users/dr-james-ludes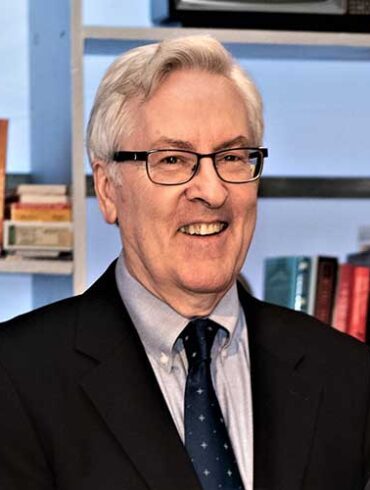 G. Wayne Miller
G. Wayne Miller is a journalist, a filmmaker, and director of Ocean State Stories, the non-profit, non-partisan news publication that is devoted to long-form journalism on issues of importance to Rhode Island and its many diverse communities.
A full-time journalist since 1978, Miller has been honored for his work more than 50 times and was a member of The Providence Journal team that was a finalist for the 2004 Pulitzer Prize in Public Service. Three documentaries he wrote and co-produced have been broadcast on PBS: Behind the Hedgerow: Eileen Slocum and the Meaning of Newport Society; On the Lake: Life and Love in a Distant Place; and Coming Home, about veterans of the wars in Iraq and Afghanistan, nominated in 2012 for a New England Emmy and winner of a regional Edward R. Murrow Award.
Miller is the author of 20 books. He also co-hosts and co-produces with Ludes the multiple Telly-winning national public TV/SiriusXM Radio program Story in the Public Square. Visit Miller at http://www.gwaynemiller.com/