The University of Rhode Island (URI), a public land-grant university with a main campus in Kingston, assists adults considering returning to URI to complete their degrees with its Finish What You Started program, according to its website.
Nancy Rabidoux, URI's degree completion coordinator, performance-based admission specialist, and coordinator of the Finish What You Started program, said the program started in 2012.
"In 2012, the university put up a billboard and thousands of calls came in, so I was actually hired to help with those phone calls," Rabidoux said. "I help them with their applications, I help them with their past due balances, I help students find the best pathway to complete their degrees at the university."
Rabidoux said she works with nontraditional students, which, to her, means anyone older than the age of 25 or anyone who's been away from formal education for at least three years.
There were two students when the program first started, but Rabidoux said that she's now spoken to over 3,100 students, enrolled close to 1,000, and seen 660 students graduate through Finish What You Started.
The expansion comes as the nation's population continues to age. A recent study by the U.S. Department of Health and Human Services' Administration for Community Living, which includes the Administration on Aging, summarized the trend: "The population age 65 and older increased from 40.5 million in 2010 to 55.7 million in 2020 (a 38% increase) and is projected to reach 94.7 million in 2060. By 2040, there will be about 80.8 million older persons, more than twice as many as in 2000."
One of the students enrolled in URI's Finish What You Started program is Susan Kosiba, 68, who went to URI in the 1970s but was offered a job in the middle of her education and left URI with an incomplete degree. In 2016, she reached out to URI admissions and learned about the Finish What You Started program.
She ended up speaking over the phone with Rabidoux, who encouraged Kosiba to finish a bachelor's degree in interdisciplinary studies. After completing that degree in 2019, Kosiba received a bachelor's degree in history in 2021 and will be completing a master's degree in history this May.
Kosiba said she was getting ready to retire and to complete her bucket list with her husband when he passed away unexpectedly. Most of her bucket list consisted of traveling, which she no longer wanted to pursue, but when she hit the bottom of the list, it said "finish my degree."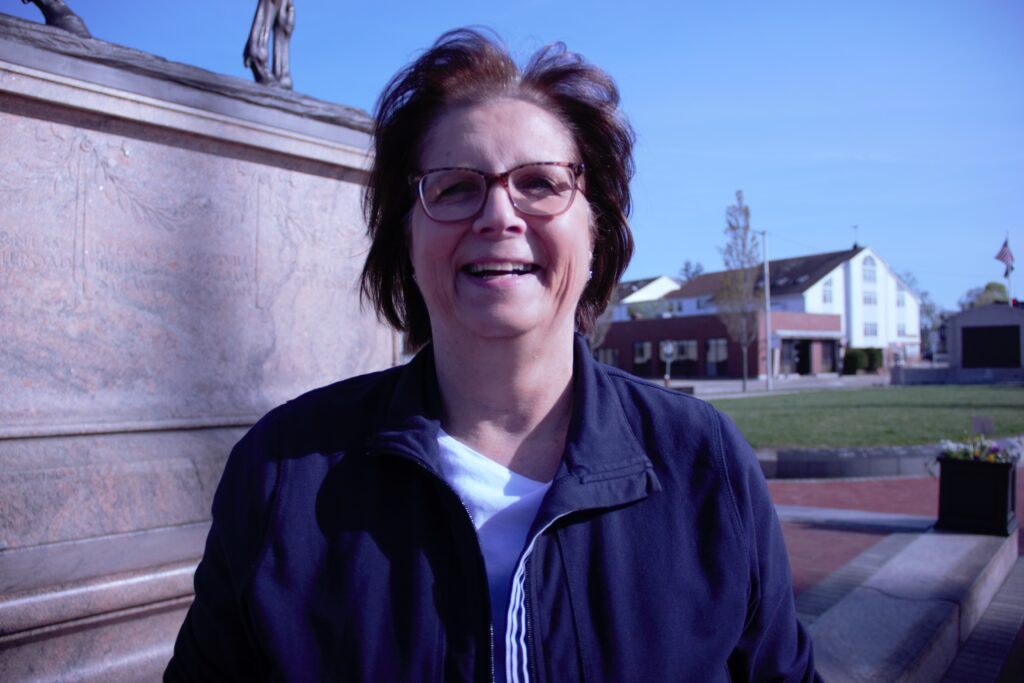 "I always felt bad I didn't complete it," Kosiba said. "One of my friends that I worked with, she was going back to school… And it just really impressed me that she would do that after so many years, which is why I then said 'you know, I'm gonna do this too.' "
Kosiba said she's unsure of what she'll do when she finishes her master's degree, but she likes the idea of teaching, particularly at a college level.
"I would love to be able to teach about the 1960s and the 1970s because I think it's probably a pivotal time in our country and I honestly don't think a lot of young people realize how pivotal that decade was," Kosiba said. "But I'm also 68 and if I just sit back and look at [my diplomas] in the frame, I'm fine with that too, because I've had a career."
Sometimes she walks into a class for the first time and other students think she's the professor, but for the most part, Kosiba said her classmates have been curious, not judgmental.
"What I found, because it was history, is they would ask me questions like 'what was it like when you were in high school? 'what was it like in elementary school?', things like that, because they're reading things that I lived."
URI is very different now compared to when she first attended nearly 50 years ago, according to Kosiba. The internet wasn't developed, she had to stand in line for books and to register for classes, and there were no restaurants or stores on campus as there are today.
Rabidoux said some of the challenges that she sees students face involve balancing their work, home, and school lives.
"[Some students] rearrange their work schedules so they can take the courses they need to finish their degrees," Rabidoux said. "It's not the perfect fit for everyone, especially the lab sciences programs, because most of our labs are here during the day, but those students that want those degrees will make it work for them."
According to Kosiba, her biggest challenge has been having to learn and understand academic jargon.
"I always have a dictionary nearby if I don't understand something, but I'm also very comfortable saying 'give me a context of what that word means to you because it might not mean the same thing to me,' " Kosiba said.
Rabidoux said that college demographics are changing and many adults are looking to go or to go back for further education. According to Rabidoux, the average age of Finish What You Started students is 37 but there have also been students in their 80s that have come back to the university. She also noted that the average student type is single mothers.
"If colleges are going to stay healthy, they really need to speak to the needs of their nontraditional students," Rabidoux said. "They're really going to become not necessarily the majority but a big portion of students on a college campus. And I mean, how exciting is it if you're in a class learning about the '60s music and there's someone in your class who lived through that era. That can really change how you're learning."
At Rhode Island College (RIC), a public college in Providence, nontraditional students can continue their studies through the college's Bachelor of Professional Studies (BPS) program, according to Holly Shadoian, vice provost of undergraduate affairs at RIC.
Shadoian helped launch BPS in 2022, which is RIC's first fully online adult degree completion program.
Before this program, Shadoian said RIC had a Finish Strong program, similar to URI's Finish What You Started program, where students who left the school could come back and finish their degrees.
Shadoian found that students would reach out and become discouraged about how the college's graduation and degree requirements had changed over time. Students that worked full-time also struggled because many of their required courses took place while they were working.
The question that prompted creation of the program, according to Shadoian, was: 'How do we help working adults, there's over 120,000 of them just in Rhode Island, who have some college and no degree."
The BPS program has modified online general education requirements to accommodate nontraditional schedules, and students who apply must be 25 years old, have a minimum of five years of full-time work or military experience, have at least 25 college credits and have at least a 2.0 GPA. The program has discounted tuition since it's a fully online program, so students aren't paying fees that don't apply to them.
There are different concentrations within the program, and the first was social services with one cohort, or group of students, which started last spring. The cohort started with 13 students and only one student has dropped the program.
This cohort's ages range from 31-57; all students are women; and about 53% of the cohort are women of color, according to Shadoian.
Today, Shadoian said there are five cohorts with 63 students total enrolled in the BPS program. Along with the social services concentration, there is currently an organizational leadership concentration and a third concentration in strategic communication will be added this fall. Shadoian said she hopes to see a few more concentrations in the program in the future, especially ones related to business or health.
Troylynda Williams, 40, previously went to RIC to get a case management certificate for her job in human services. She wanted to go back and get a degree in social work, but doing it through RIC's traditional program didn't work with her full-time work schedule. While discussing this problem with RIC admissions, she came into contact with Shadoian, who introduced her to the BPS program.
"I've been in human services for about 14 years, so I've just been trying to find other ways to advocate for the population that I currently work with, and that's people with disabilities," Williams said. "So that was my drive for this degree."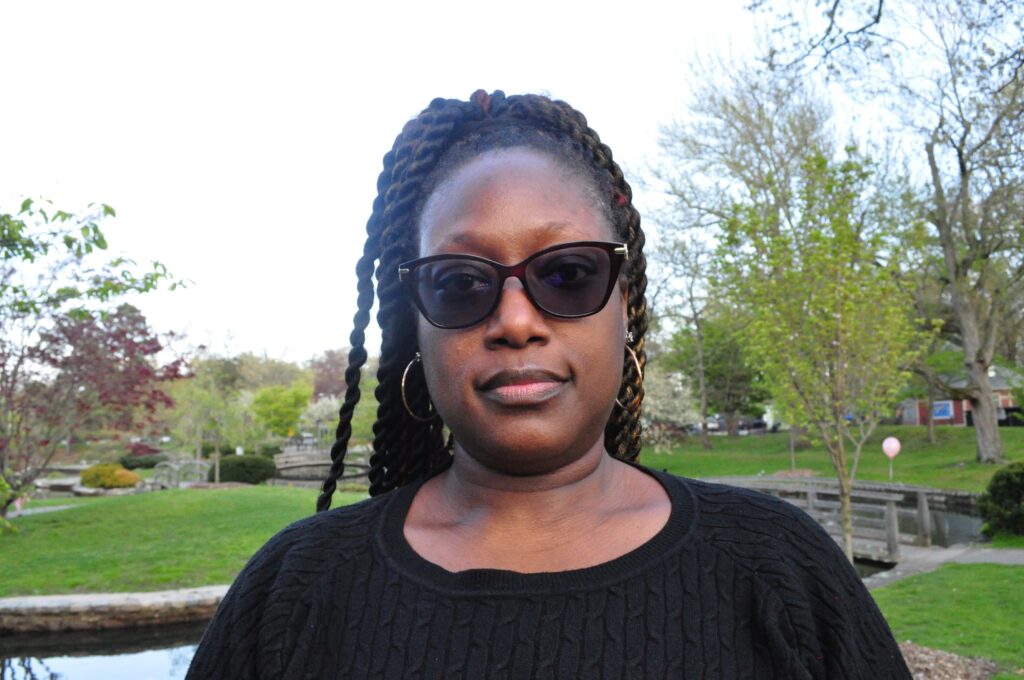 Williams is part of the BPS program's first cohort with a concentration in social services. She said the courses have included education about nonprofits, social work, stress management and writing classes, but the degree is specifically catered towards social work and nonprofits.
These specific areas have been beneficial to Williams' education and career because she said they helped her gain a promotion at her current job as a community relations manager, which she started last November.
"Ironically, the material that we reviewed in training for the position literally coincided with the nonprofit courses and social work courses I was taking, so it all just kind of meshed together and came through," Williams said. "I really just want to get on maybe a direct level of a nonprofit with this degree that I'll have."
Williams said the format of the classes has been very helpful in balancing her responsibilities.
According to Shadoian, the BPS program does a split-semester schedule. In a typical semester at RIC, students take about four classes in a span of 16 weeks. For BPS students, their semester is split in two, with two eight-week sessions. Students do two courses in each session, with four courses total in a semester.
Most of the courses are asynchronous, with the exception of four synchronous class meetings throughout the eight-week sessions, which helps ease any student concerns and create a sense of community for students.
"We meet every other Tuesday as a class via Zoom and don't have to go into the school, so that's actually very flexible for us," Williams said. "It was very beneficial with me working a full-time job. I work 40 hours, so I have the evenings to do homework, study, write papers and even connect with my classmates because we all have concerns and worries and things of that nature. We built a family, really, within the class that we have."
Although the classes are challenging, Williams said the eight-week schedule makes the work easier to manage, and her biggest struggles come outside of the classroom.
"You have work, you have families, you have other responsibilities," Williams said. "You can't cut back with work because you need that financial security, and you have other things that you may be involved with outside of work. For me personally, other than work and school, I'm heavily involved at church and then within the church, I carry a few different roles and I have a very well-connected family… At times, you're time-pressed."
Shadoian said students complete their degree in about two years, but RIC holds a certificate ceremony halfway through the program to celebrate the cohort's accomplishments and motivate them to complete the program.
"The upside is that the sacrifice is temporary," Williams said. "The support circle is amazing. You gain amazing friendships, you gain amazing opportunities, and that halfway mark of getting that undergrad certificate is good motivation because you get to see some type of at-hand benefit of the work that you have been doing that whole year. So that's an amazing, amazing thing."
Williams said most of her immediate family, friends, and new classmates have been supportive and understanding of this entire journey. But she did receive a comment from a friend who questioned her decision to go back to school because she claimed that Williams wouldn't benefit from it financially.
"First of all, if you're in the human service field for just the money, you are in the wrong profession," Williams said. "The human service field — no, you don't get as much compensation as you put out all the time, but your drive for that field has to be seeing people evolve, seeing people grow, seeing things become different into the lives of other people realizing that sometimes you are that person's only main support. It's beyond that. So [hearing that] kind of discouraged me a little bit."
But not for long.
Williams encourages anyone considering going back to school to try it.
"If you have the feeling in your gut to do it, do it," Williams said. "Don't second guess yourself. What's the worst that can happen?"
Kosiba echoed Williams' words and advised embracing your fears and insecurities.
"Don't say 'oh, I'm going to be the oldest person in the class' because guess what, you probably are going to be the oldest person in the class," Kosiba said. "You're probably not going to go to class with a laptop. I still don't. I bring a pen, a pencil and a notebook, but you have so much knowledge that you didn't realize you would have that can help so many different aspects of everything."
For more information about URI's Finish What You Started program, reach out to fwys@uri.edu or visit https://web.uri.edu/admission/fwys/ For more information about RIC's Bachelor of Professional Studies program, reach out to bps@ric.edu or visit https://www.ric.edu/department-directory/office-professional-studies-and-continuing-education/bachelor-professional-studies