'My story has become my opportunity to inspire and teach the importance of care, compassion and kindness'
PROVIDENCE – The ordeal that deeply informed how Lou Pugliese teaches an innovative course at Brown University's medical school began more than seven years ago with what seemed like a troublesome but benign skin condition.
"I noticed a blister on one of my hands that wouldn't go away," Pugliese told Ocean State Stories.
Pugliese, who has enjoyed a long and distinguished career in healthcare and academia, made an appointment with a dermatologist in his primary care physician's practice.
"She looked at it and was not sure what it was, so she decided to take a biopsy," Pugliese recalled. A few days later, he returned to learn the results.
The pathology report had come back negative and the dermatologist concluded that the blisters were an allergic reaction to cold. It was the middle of winter. Pugliese was advised to wear gloves to keep his hands warm.
"I literally had my hand on the doorknob to leave her office and she said, 'you know, let me just do one more thing. Let me take a blood sample.' In retrospect, she didn't have to do that because she'd taken the biopsy. But she did her due diligence."
Analysis of the blood sample alarmed Pugliese's dermatologist and primary care doctor and they referred him to an oncologist. Another blood sample was taken. The next day, the oncologist called and said "I need to see you in the office."
When Pugliese and his wife, Charlene, arrived, the oncologist delivered the diagnosis: acute myeloid leukemia, AML, an especially deadly form of blood and bone marrow cancer, with a five-year survival rate of just 31.7% and an estimated 11,310 deaths and 20,380 new cases in 2023, according to the National Cancer Institute.
"I need you to go to the hospital right now," the oncologist told Pugliese, who was teaching a course at Providence College at the time. Over the years, Pugliese has held faculty positions there, and also at Salve Regina University and Brown University.
But Pugliese defied doctor's orders, albeit not for long.
"I had a class that afternoon at 4:00," he recalled, "and I said, 'I can't go to the hospital today. I have to go to see my class at PC and I have to tell them that I'm not going to be able to come to class anymore and I don't even know what the future holds for me.'"
His students thus informed – and shocked, like their teacher and his wife – Pugliese was admitted to Roger Williams Medical Center the next day. The professor had become the patient.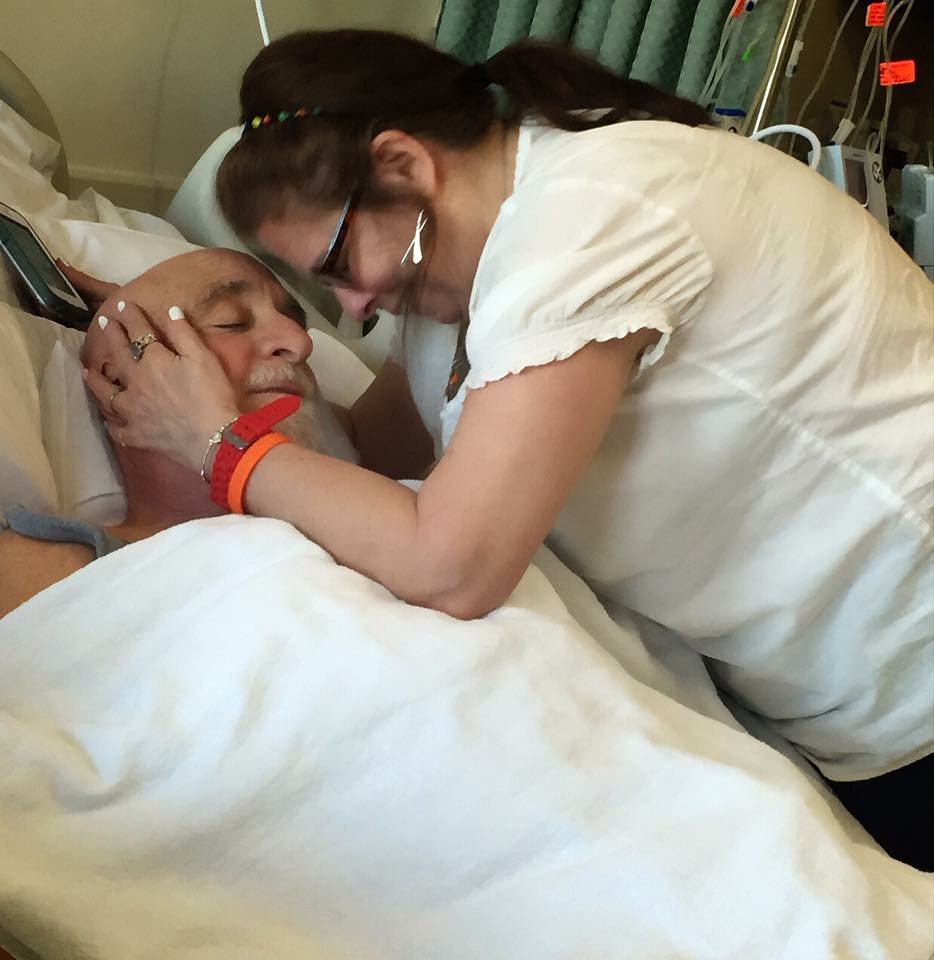 What followed was a long odyssey spanning several medical centers and two continents, all supported by what he described as "the loving, consistent support of my family, friends and former students."
Among those who would benefit would be students this academic year at the Warren Alpert Medical School of Brown University – and, eventually, the patients they will see when they become doctors.
One day last month, as the spring semester was winding down, Pugliese and internist Dr. Sadia Iftikhar, his teaching partner of 10 years, were presiding over a class in Brown's doctoring curriculum, which is led by Clinical Assistant Professor Dr. Dana Chofay. Eight students were in attendance. The subject was vaccination – a politically charged issue in the COVID era.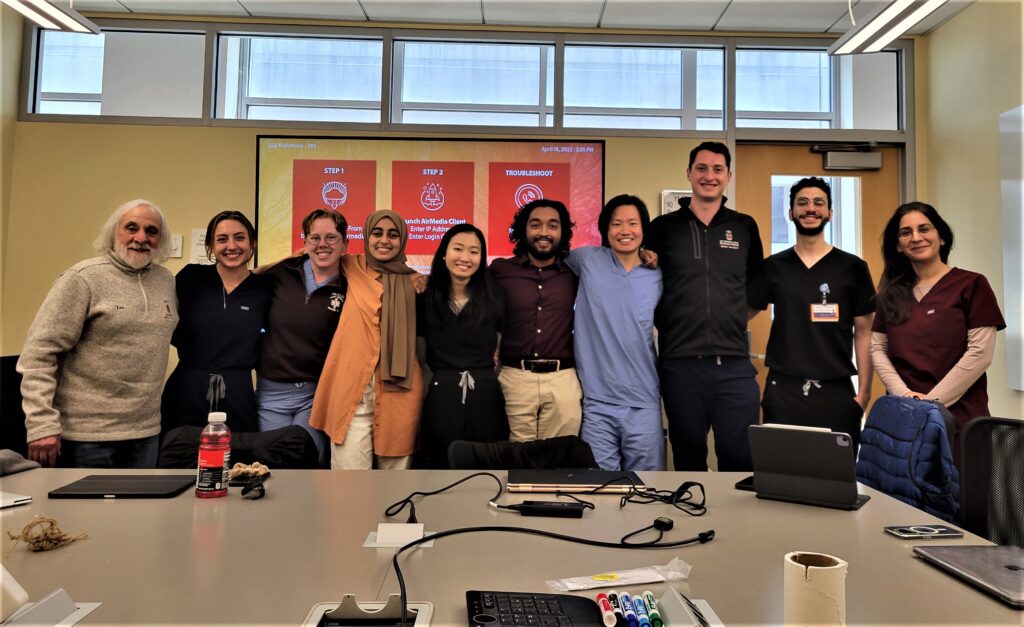 A two-page "Vaccine Counseling Guide" had been distributed. Among the highlights:
● "If the patient is hesitant towards or opposed to vaccination, provide them with information about benefits, risks and safety."
● "Give clear, strong, personalized advice encouraging vaccination." Among the suggestions: "I firmly believe that vaccines are effective and safe."
● "Normalize vaccination." An example: "I strongly recommend the HPV vaccine to all of my patients, regardless of whether or not they are sexually active."
● "Restate concerns and reaffirm your willingness to assist the patient when ready." A suggested way to do that: "I appreciate your sharing your concerns with me today. If you have any more questions, please reach out and I'd be happy to answer them. I want you to be as heathy as you can be and strongly believe that vaccination is the best way to keep you from getting sick."
After a robust discussion lasting more than a half hour, it was time to role-play. Pugliese would play a patient. Maddie Clark volunteered to play his doctor.
"Hello, sir, how's it going?" Clark began.
"Very well, how about you?" Pugliese said.
"I'm great today. Thank you so much for asking. Could you tell me a little bit about what brought you in today?"
Pugliese said that he suffered from chronic obstructive pulmonary disease, or COPD, a serious and sometimes fatal condition. Another of his physicians had recommended he get an influenza shot because it was October, typically the start of flu season.
"I would echo that recommendation," Clark said. "I do think that you should get the flu vaccine because of your COPD."
"He also mentioned the COVID vaccine, which I'm very uncomfortable with," Pugliese said.
"Do you have any other medical conditions?" Clark said.
"I have hypertension."
"Do you have any allergies to medication or anything?"
"No."
But "patient" Pugliese was concerned about what some of his relatives had told him: that after getting a COVID shot, "they had side effects and some of them were respiratory in nature. "I'm very leery of that because of my COPD."
And so it continued until Clark was ready to give her recommendations.
The day after Pugliese was admitted to Roger Williams Medical Center, chemotherapy began. About a week later, the side effects intensified.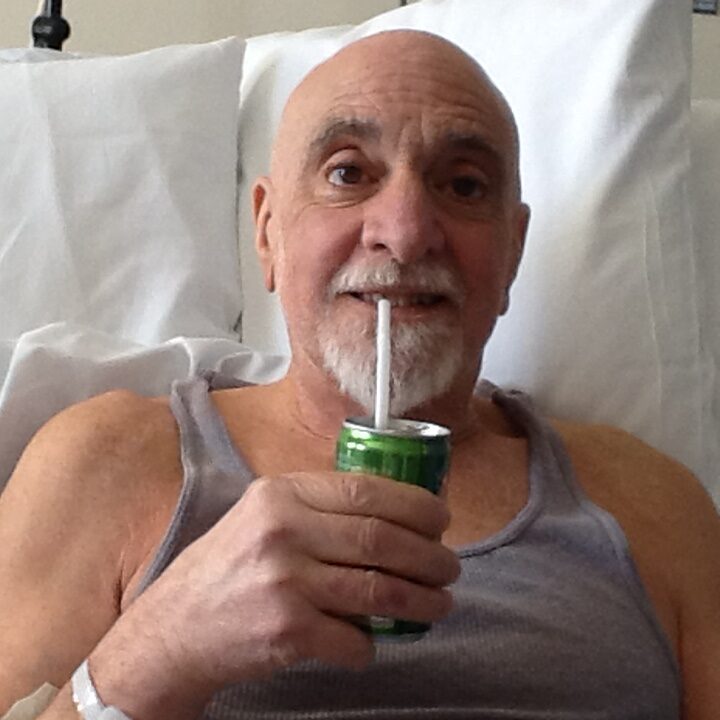 "I lost my hair, which is a very classic reaction," Pugliese said. "I got severe headaches. I got very bad rashes, on my chest and on my back. My body was out of control." But the chemotherapy was successfully destroying the cancer cells, as intended.
"That was the first time I was ever a patient with a life-threatening illness," Pugliese recalled. "I knew all about this because I teach it in the classroom. So now all of the education I'd been giving to students was coming to me and it was serving me well.
"But I began to think, too, about the other patients on the unit who didn't know what I knew and didn't have the questions that I had and weren't able to educate themselves and were probably so scared about what was happening to them. All they had to go on was the information they were getting from their caregivers."
Pugliese, a Warwick resident, vowed that "if I'm fortunate enough to make it back to the classroom, I'm going to take these experiences with me in some way in the conversations I have with my students."
Five weeks after admission, Pugliese was discharged.
Meanwhile, his oldest daughter, Jessica, had been researching the possibility of a stem-cell transplant, which can extend life expectancy after chemotherapy. She'd concluded that her father's best bet would be at the Dana Farber Cancer Institute in Boston. An oncologist there assessed Pugliese to be a good candidate. A stem-cell donor was found – a young German who had joined a registry that matches patients with genetically suitable donors.
On June 30, 2016, some of the man's stem cells were transplanted into Pugliese.
It seemed like he would be returning to the classroom, after all.
But by that December, the leukemia had returned.
During their role play, Pugliese as the patient and Brown student Clark as his physician conducted a dialogue familiar to real doctors and real patients during the pandemic, when misinformation, distrust and political beliefs complicated many discussions about vaccinations of any kind. As has been amply documented, the anti-vaccine movement, which predated COVID, brought additional tension into the doctor's office – and the public arena.
"I'm getting so confused about what to do," Pugliese said.
"I'm going to firmly emphasize that I believe vaccines are effective and safe and I think that the COVID-19 vaccine and the flu shot both together is going to be your best bet to reduce your risk of getting a severe disease," Clark said.
"I've been coming to this practice for several years now, as you know, and I trust you people and I will go with your recommendation," Pugliese said. "But I just need to know that if I do have any side effects that I'm really concerned about, you're just a phone call away."
"We are a phone call away and you will have the entire medical service at your disposal if you do have any side effects."
But Pugliese wanted further assurance.
"You know what would be helpful to me?" he said. "Not only knowing that if I needed you that you would be there but if someone could maybe call me like 24 hours later just to check in with me."
"Absolutely," Clark said. "We can arrange that."
"Thank you so much," Pugliese said.
"You're so welcome. I will have a nurse come right in with your vaccines."
The discovery in December 2016 that Pugliese's leukemia had returned was devastating. An oncologist at Dana-Farber outlined his options: intensive chemotherapy, enrollment in a clinical trial, or hospice.
Pugliese was not eligible for any clinical trial, and hospice, he told Ocean State Stories, was out of consideration.
That left chemotherapy, again.
"I'd gone through this once already and it was really bad, it was really hard on me, my body and my family, but I wanted to keep going," he said. "I wanted to stay alive."
Pugliese chose Lifespan's Rhode Island Hospital for the treatment, and he was admitted shortly before Christmas 2016. He was an inpatient for two weeks, and after he was discharged, he had to return every month for five days, Monday through Friday, for infusions of a light dose of chemotherapy.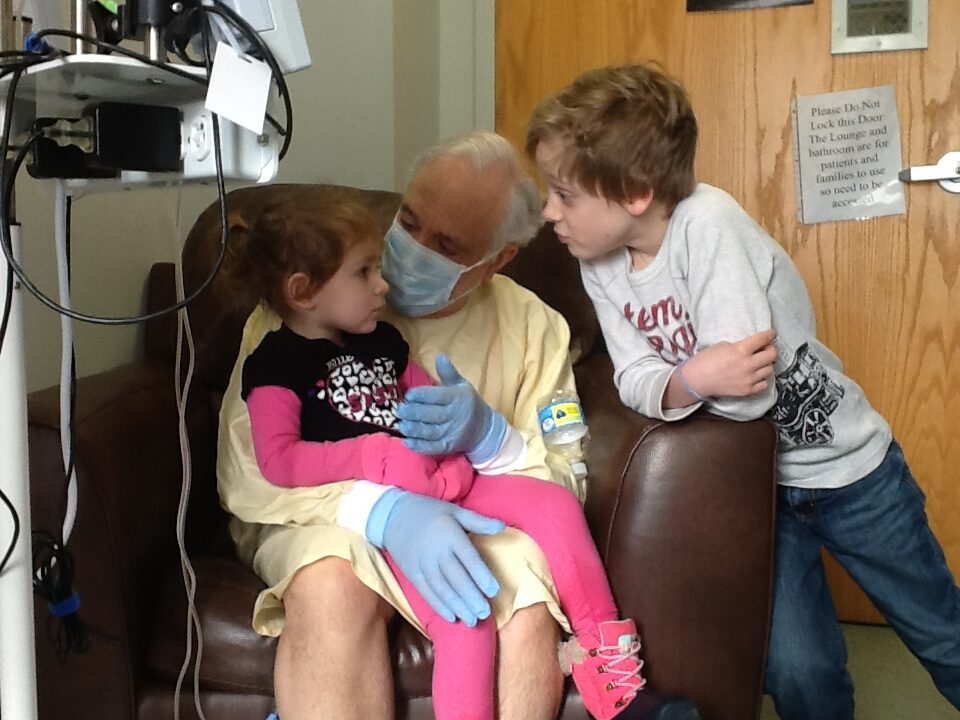 In December 2017, he saw his oncologist at Dana-Farber.
"He said 'you don't need to have this regimen of chemo anymore. You've been cancer-free for the last 11 months, so we're going to stop that.' From that point on, I've been cancer free. But the story doesn't end there."
Pugliese was preparing to teach a course at Salve in August 2017 when he began to feel a sharp pain in his back, "like someone was putting an ice pick into it. I had it for like five days in a row and I thought it was because I was back at the gym. I thought it was a muscle pull."
His wife urged him to visit the Lifespan Cancer Center at Miriam Hospital. The doctor there referred him to the emergency department, where a doctor diagnosed a potentially fatal pulmonary embolism.
"I don't even know how I'm even talking to you, it's so big," the doctor said.
Treatment during four days as an inpatient was successful and Pugliese was discharged.
"The pulmonary embolism is gone," Pugliese said. "As of January of this past year, when I went to Dana-Farber to see my oncologist for my annual check-in, he told me that the cancer that I had was never coming back. And that, essentially, it had been cured."
After Clark and Pugliese had finished their role-playing, Pugliese and teaching partner Dr. Iftikhar engaged in a general discussion with the class's eight students: Stephanie Francalancia, Maddy Clark, Nadine Najah, Sophie Ahn, Shreyas Kulkarni, James He, Phil Schmitt and Samer Wahood.
The students come from diverse backgrounds, and several had enrolled at the Warren Alpert Medical School after pursuing non-traditional studies. Francalancia, for example, was an art and design major at the University of Michigan; Najah, whose family is from Morocco, studied environmental science as a Brown undergraduate.
The class ended at almost the one-hour mark and the students divided into two groups of four, each group headed to a mock doctors' office where they performed exams on so-called "standardized patients" – people hired to play patients for the doctors-in-training.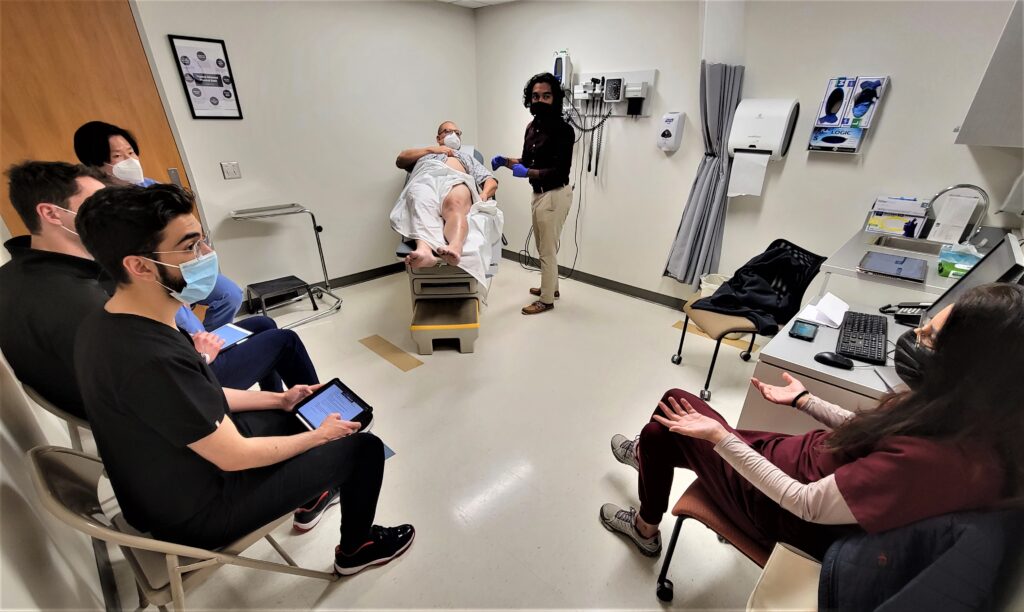 "The doctoring program is a unique program," Pugliese told Ocean State Stories. "It focuses on the doctor/patient relationship and its value in providing excellent patient care and it consists of two basic components."
The first, in the classroom, "stresses person-to-person connection through such skills as eye contact and body language to provide a level of comfort enabling the patient to become a partner in their own care," Pugliese said. "It also stresses the importance of patient autonomy, education and empowerment."
The second, in the mock doctor's offices, "provides the students the techniques and education necessary to perform a head-to-toe physical exam followed by an oral presentation reflecting the results of both the interview and physical exam."
Pugliese has been there, in real life.
"This journey of seven years has definitely given me many added perspectives on the importance of my family, who have always been there for me from the beginning of this journey to its amazing end, as well as on my healthcare delivery system lectures which I use to inject whenever appropriate in all my classes, at all three locations each and every semester," Pugliese told Ocean State Stories.
"My story has become my opportunity to inspire and teach the importance of care, compassion and kindness to all that are touched by those who work to help take care of others and it is my pleasure to share it."