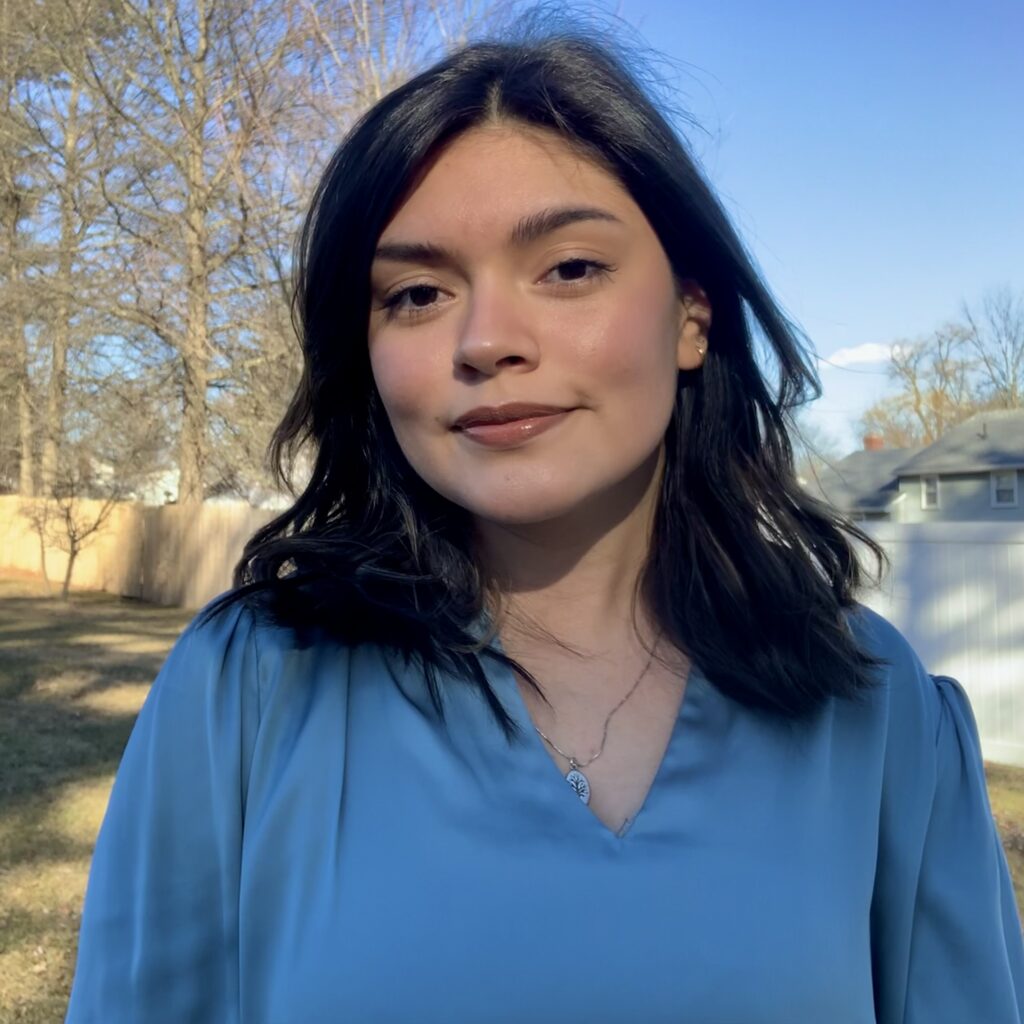 Where did you grow up and what college did you attend?
I grew up in West Hartford, Connecticut, and graduated from Emerson College in Boston with a bachelor's in journalism and a minor in women's, gender, & sexuality studies.
When did you first know you wanted to be a journalist – and why?
I first began to think about journalism late in high school when the pressure of applying for colleges was settling in. I always had a passion for writing but I didn't know what direction to take it in. In my U.S. history class, we learned about the muckraker journalists in the Progressive Era and the incredible impact their work had across the country. After that, I saw journalism in a different light. As I learned more about the current news industry, I became more inspired to enter journalism with my unique perspectives and lived experiences as a first-generation American Latina.
Did you have any mentors along the way?
Absolutely! I am incredibly grateful to have met and received a variety of support from several mentors including Emerson College Professor Cindy Rodriguez and LNN Owner Hugo Balta. I met them both through the National Association of Hispanic Journalists, which I joined as a freshman in college, and both student members and professional members of the New England chapter have equally shaped me into the reporter I am.
Among other responsibilities, you are now a reporter and editor for RILatinoNews.com. Tell us about the mission of this news source.
RI Latino News is an English-language online outlet, one of six markets under the Latino News Network, that is dedicated to serving the Ocean State's diverse Hispanic and Latino communities. Our coverage mainly focuses on democracy and practices solutions journalism to highlight insightful community efforts.
What are some of the reports you have authored?
A solutions-focused story that has stayed with me was a profile on the local nonprofit, Young Voices RI. As I was writing "Supporting Youth Of Color In Civic Engagement," it was a pleasure getting to know the organization's members and staff and highlighting programs that continue to positively impact and inspire youth of color across Providence.
This past spring, I also had the opportunity to interview Communications & Development Manager Juan Espinoza and Community Programs Manager Melissa Cruz of the RI Coalition To End Homelessness for our Opinion+ series, now rebranded as "LNN Spotlight". Our conversation inspired me to focus my work for the Advancing Democracy Fellowship on the state's ongoing homelessness crisis.
What are some of the major issues facing Latino communities in Rhode Island and indeed all of New England?
There is such a variety of issues impacting Latino communities across New England because these populations are so diverse and we all have different needs and face varying challenges. A few areas I have looked into (particularly in Rhode Island) include the need for accessible, culturally-informed, and high-quality healthcare, adequate resources for multilingual/multicultural students who live in underserved communities, along with robust mental health support for youth of color.
You are based in Connecticut and you recently were selected to be a 2023 fellow of the USC Annenberg Center for Health Journalism. Congratulations! What will be doing for the fellowship? Thank you! My project looks to highlight and evaluate culturally-informed initiatives that look to combat obesity rates among children and youth of color across Hartford County in Connecticut. Over the course of five months, I'll be investigating what specific barriers prevent children of color from maintaining regular exercise and looking into existing health resources for those living in underserved communities.
What advice do you have for journalists who are covering Latino issues?
It's all about prioritizing the community you're serving. There is a long history of extraction between U.S. newsrooms and communities of color that will take intentional time and effort to overcome, so be patient. My advice is to practice transparency and engagement and put additional resources into gaining and maintaining the trust of your community. Rather than assume the needs of Latinos, dig into a specific community's diversity and what makes this one unique from another. Latinos are not a monolithic group and it will take continued active listening to understand a specific population's needs and interests.
And what advice would you offer to young people who may be considering a future in journalism?My advice is to be patient with yourself. It's a competitive field and the news industry continues to evolve but within its current chaos lies opportunities for innovation and growth. Take your time developing your skills, covering different topics, experimenting with different mediums and reporting techniques, etc. so when the right opportunity comes your way you're ready to confidently bring in new ideas. It's important to be proud of your reporting and the way you serve your community, that passion will drive you on the toughest days.