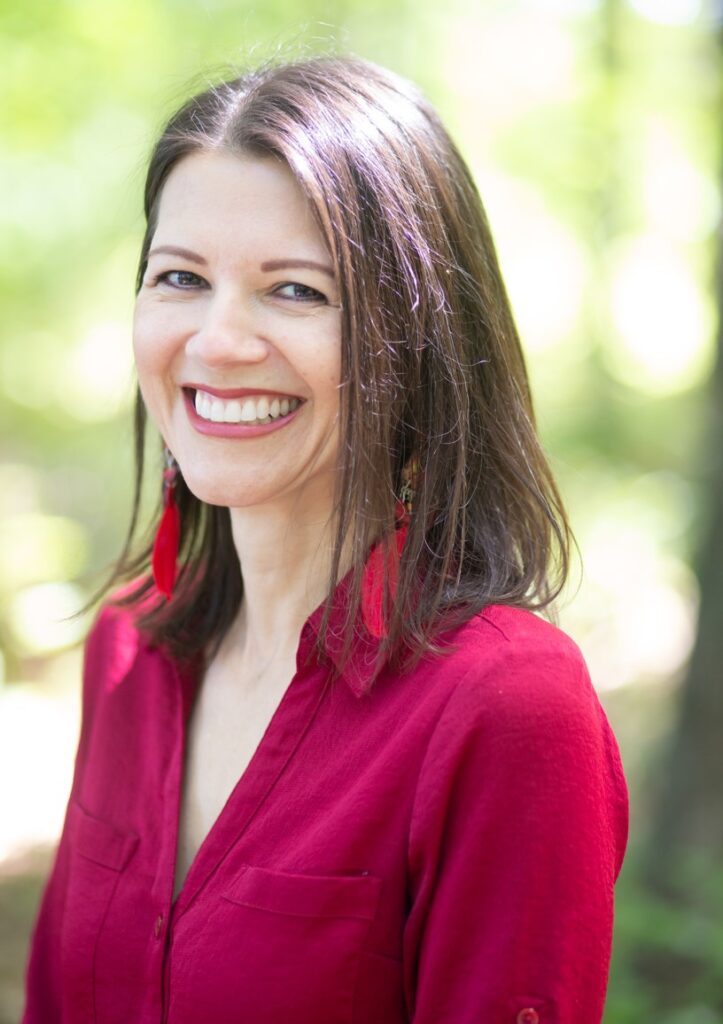 We understand you are a native of Colombia. Is that where you grew up?
Yes, I grew up in Colombia, in a small city called Armenia in the department of Quindío. It is a peaceful place with easy access to mountains and rivers.
When did you immigrate to the U.S. and why?
I came to the United States in 2002, seeking a better future for myself and my daughter. I had to leave her back home in Colombia with her dad for a couple of years; she was only three years old then. It was a big sacrifice for both of us, but it has given us amazing opportunities in life. She is now a beautiful human being, a driven professional in the financial field, living in Manhattan, New York.
Did you come directly to Rhode Island, where you live now?
I first arrived in Providence, and then lived in the neighboring cities of Pawtucket and Lincoln, searching for quality education for my daughter. Currently, I reside in Providence.
Your education includes a degree from Rhode Island College and study at Roger Williams University. Tell us about these.
Over the years, I have pursued numerous certifications and attended colleges across different institutions. Among the certifications most relevant to my current work with my company, InnateFive, are my Gallup-Certified Strengths Coach certification and my Diversity & Inclusion certification from Cornell University. Additionally, I have obtained a certificate in Community Development from Roger Williams University.
From 2007 to 2010 you worked at the Rhode Island Economic Development Corporation. What were you responsibilities?
I enjoyed my work at the RI Commerce Corporation, where I served as a Client Service Advisor. In this role, I acted as a liaison between local, state, and federal organizations, providing assistance to businesses of all sizes. From guiding entrepreneurs in launching their ventures to aiding established businesses in their growth endeavors, I found immense satisfaction in helping small businesses and start-ups turn their dreams into reality.
You also served, from 2008 to 2018, on the board of Dorcas International Institute of Rhode Island, one of the state's leading institutions serving immigrants, refugees and others. Can you give us a snapshot of the evolution of Dorcas during that time – a period that spanned the presidencies of George W. Bush, Barack Obama and Donald Trump?
My time at Dorcas International Institute of Rhode Island was an incredibly fulfilling journey supporting immigrants, refugees, and others in their transition to life in America. This organization wholeheartedly embraces diversity, cultivating an environment where I consistently felt that my opinion and voice mattered. Despite facing challenges under different government administrations, our commitment to supporting immigrants, regardless of their documentation status, only grew stronger. Our esteemed leader, Bill Shuey, retired, and I had the privilege of serving on the search committee that recruited Kathy Cloutier, another exceptional executive director, nine years ago. Her leadership played a pivotal role in successfully merging the two organizations, ultimately forming Dorcas International. This merger created a client-centered approach across programs, resulting in a more seamless experience for individuals seeking assistance.
Since 2017, you have been a principal at InnateFive, which you founded. Please outline the mission of InnateFive.
At InnateFive, our mission is to empower leaders to embrace diversity and lead with compassion, fostering inclusive, caring, and conscious workplaces. We envision a workplace that recognizes and appreciates the unique strengths and experiences of each individual, where every voice is valued, every contribution is acknowledged, and authenticity is celebrated. We firmly believe that success is not solely measured by accomplishments but also by the compassion and humanity we exhibit towards one another. More about InnateFive at https://www.innatefive.com/
You have just announced that your first book, Love is the Path: An Immigrant Journey to Inner Peace and Belonging, will be published next year. Congratulations! Can you give us an overview?
Thank you, Wayne. Love is the Path emphasizes the importance of cultivating love in the workplace – fostering a culture that promotes growth, self-awareness, and heart-centered leadership. This book takes you on an intimate journey through my life, as I share my experiences as an immigrant in the United States and how my mid-life crisis led me to a path toward self-acceptance, self-love, and a more mindful and peaceful life. More about Love is the Path at https://loveisthepath.org/
On the book site, you write that the author, you, "spent most of her life seeking meaning and purpose through work, only to discover her true purpose in life during a midlife crisis." Can you elaborate?
After experiencing disengagement at work, which was a new experience for me, I started questioning my life choices. It was disheartening to realize that I had sacrificed time with loved ones and neglected my health in pursuit of achievements, only to end up feeling alone and disengaged at work. As I delved into the root of my unhealthy relationship with work and my unhappiness, I gained new perspectives and learned to love and accept myself beyond my accomplishments. While I still have drive and ambition, I no longer define myself solely by what I do. Through conversations with others who have also faced similar experiences, and through conducting my own research on topics of disengagement and burnout, I felt compelled to share my story. My new purpose is to empower individuals to embrace their true selves, rather than being defined solely by their accomplishments, and help leaders create inclusive and compassionate work environments for everyone to thrive.
You also write that Love is the Path "offers insights on how you can embark on your own mindful and heart-centered life." What are a couple of those insights?
When we recognize that our thoughts are not who we are, but rather influenced by our past experiences, we can nurture a more positive inner dialogue. This shift allows us to transform from being our own harshest critics to becoming supportive friends and allies to ourselves.
When we realize that we are reflections of each other and that our relationships with others mirror the relationship we have with ourselves, everything shifts. We become more accountable for how we present ourselves to the world and how we engage with the world around us.
Kindness and compassion are not only wonderful gifts to receive, but they also enrich the heart of the giver, enhancing their joy and sense of well-being.
And you write that the book "also serves as a call to action for leaders, urging them to lead with empathy and understanding. An open mind and an open heart can make a world of difference in someone's life, particularly those who wrestle with challenges rooted in their unique backgrounds." No question that empathy and understanding are sorely needed in 2023, and not just leaders. Why?
Most people spend a significant portion of their daily lives at work. Those who experience a healthier workplace culture and feel engaged in their jobs also tend to have healthier relationships with colleagues, friends, and family. In the United States, only 30% of employees are engaged in their jobs, while worldwide, the number drops to just 21%, according to Gallup.
This widespread disengagement is a crisis that many organizations are not even aware of. It is often said that people quit bosses, not companies. Therefore, leaders and managers in organizations play a crucial role in employee engagement levels. We feel most engaged when our values and strengths align with our roles, and when we believe that our voice matters and that our boss genuinely cares about us. In today's hybrid workplace, where retaining talent is a challenge, it is more important than ever for leaders and managers to lead with compassion and understanding.
With so many irons in the professional fire, what do you do to relax and refresh?
I love my morning routine! It's a perfect mix of meditation, yoga, or dance, and savoring my delicious ceremonial cacao. It fills my heart with so much love and joy, setting the tone for the day ahead. Plus, spending time in nature and enjoying quality moments with loved ones brings me immense happiness these days.