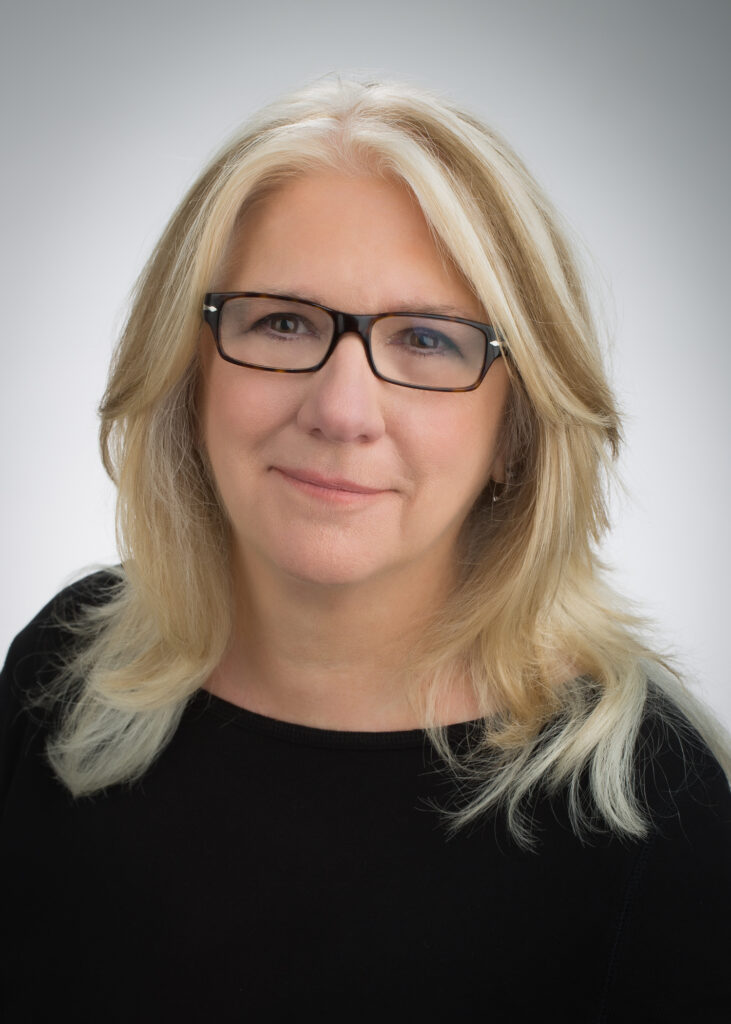 You are the president and CEO of CODAC. For those who may not be familiar with CODAC, can you give us and overview of your locations and the services you provide?
Based in Cranston, CODAC Behavioral Healthcare is Rhode Island's oldest and largest non-profit, outpatient provider of treatment for Opioid Use Disorder (OUD). CODAC has provided treatment, recovery and prevention services to individuals and families within local communities for more than 50 years. With seven locations across the state — Cranston, Providence, Pawtucket, South County (Saunderstown), Newport, East Bay, Health Lane (Warwick) — and two correctional programs, CODAC is uniquely positioned to provide a wide range of outpatient and off-site services to those living with the challenges of substance use disorders and other behavioral healthcare issues.
We also have a mobile medical unit currently servicing Woonsocket, which is approved by the DEA to provide full medication assisted treatment (MAT), and a host of other medical services.
We are also in Providence at the Cranston Street Armory warming station, providing harm reduction (including fentanyl test strips, Narcan, wound care, etc.), and assessment for other medical or behavioral health services.
Basically, we are throughout the state offering help for anyone battling addiction and/or other behavioral health conditions. We also provide primary care, psychiatric and mental health support – and we help address barriers that may be affecting a person's path to recovery. That may mean helping with housing, food insecurity, resolution of legal matters – and we assist with vocational direction and finding employment opportunities. In addition, COCAC co-created the Tobacco Cessation Services of RI (TCSRI) with the R.I. Department of Health, which helps people quit smoking. And we offer help with gambling addiction.
Let's dig deeper into your Opioid Treatment Program and Medication Assisted Treatment Programs. What do they do and who is eligible?
When it comes to treating patients with Opioid Use Disorder (OUD), it has been proven that medication assisted treatment (MAT) has a higher success rate than many other alternatives for achieving recovery. FDA-approved medications can help patients preclude withdrawal, and can be used to help manage cravings. And they can allow patients to begin the challenging work of recovery. For treating OUD, federal, state, and medical regulatory organizations require the combination of counseling with MAT as 'best practice' of quality care. With medication options including methadone, buprenorphine (SuboxoneTM), oral naltrexone and injectable depot naltrexone (VivitrolTM), you and your CODAC provider can work together to determine the best fit for you. In addition, you will find the supportive counseling and behavioral therapeutic approaches to be key to your recovery success and overall feeling of wellbeing.
Every CODAC site offers access to all three MAT medications plus guarantees access to care within 24 hours, seven days per week.
Anyone who presents with a need is eligible for our services!
The opioid crisis has reached unprecedented levels in the U.S. and Rhode Island has not gone untouched. What is the local situation here in the Ocean State?
Fatal overdoses in the United States and in Rhode Island remained high in 2022. In fact, R.I. remains the eighth highest state in the nation for per capita overdose deaths.
We see an increasingly toxic drug supply, with powerful opioids like fentanyl. Fentanyl is found in over 75 percent of overdoses and confiscated supply. This is a challenge throughout the country – and R.I. has been hard hit. In addition, there has been a rise in other adulterants in "street product," which includes a veterinary sedative called xylazine.
But we are doing all we can to increase access to addiction care and find innovative ways to save lives. One of those innovations is the CODAC mobile medical unit, which enables our providers to bring treatment to people where they are at – literally. Another is the increased use of telehealth, which became more necessary and utilized due to COVID.
There is a myth held by some that addiction is somehow a character flaw, when in fact it is a disease. Talk about that.
Yes, that myth is pervasive. Often, that myth is supported by the misinformation that when someone uses a dangerous and/or illicit substance it is always by choice. In reality, as the disease of addiction progresses, people suffering from opioid use disorder develop an altered brain chemistry whereby their brain is telling them that they need the substance to survive. And in turn that need can supersede the need for all else – that can include food, water, relationships, work, etc.
Does stigma prevent some people from seeking help?
Absolutely. Stigma is a short word for misinformation, fear, bias, prejudice and discrimination. These issues show up in various ways. Treatment availability is grossly overregulated and grossly under supported by substandard rates of reimbursement. From a social perspective, people are often hesitant to seek treatment because they are afraid of a family member, employer or other community member judging and ostracizing them. Because this type of judgement is a real part of our society – and even part of the general medical community — people can both witness and experience it so many times that they begin to believe it themselves. We call this "internalized stigma." This can lead people to avoid reaching out for help and try (over and over) to do it on their own – which may not work. But the first step to recovery is to reach out for help, to certified experts in OUD, and people can do it confidentially.
So recovery, of course, is possible and there are countless success stories that bear that fact out. On a personal level, how do those stories make you and your staff feel?
Success stories are about people being able to meet their goals in recovery. That may mean being reunited with families, saving one's marriage; essentially, people regain their own value and become connected—or reconnected – to something bigger that goes beyond themselves. At CODAC this reinforces our own sense of value – it makes us feel good. And it helps us move forward with our work and facing challenges like stigma – and all it brings. That sense of reward is why I have remained in the field for decades.
What about your own story? Describe the journey that brought you to the helm of CODAC.
To start, I am a clinician. I started out as an intern at CODAC while pursuing a graduate and postgraduate degree. The reason I chose CODAC was because I was not yet sure about the utilization of medications for substance use disorder; but within two months I fell in love with the field because I saw the success stories – and the saving of lives. And I continued from there.
And also tell us about some of your other involvements – on local boards and coalitions, and also as a consultant for the U.S. Senate and the Substance Abuse and Mental health Administration (SAMHSA).
One of the first things we discuss with our patients is isolation – and the need to avoid it. We stress that it is important to become part of a community. And that is true for us as addiction-treatment providers as well. We are not just program directors or CEOs – as I became more a part of the organization (CODAC) it became essential for me to be an integrated part of the community who understands – and/or can recognize – the important work we do. That has led to community boards, working with politicians, and with regulatory agencies, among many other groups. For example, I have provided assistance with the creation of legislation, and testified before congressional committees, both on a state and federal level. I have also served as a consultant to SAMHSA and other regulatory agencies.
What guidance would you give to someone with a family member or friend who is living with addiction?
If you have a concern, if you have fear for your family member's or a loved one's wellbeing, do not hesitate to reach out to any licensed or credentialed entity that can offer help – and just call. Many agencies – such as CODAC – allow you to have a free consultation and it can be anonymous. For CODAC you can call: (401) 490-0716.
Have you ever thought about writing a book?
I have. And I have actually had people ask me to write a book before, essentially a text on a graduate level to understand the science of substance use disorder and its related treatments in layperson's terms that, at the same time, do not diminish its accuracy. This is something I hope to complete eventually.
Anyone in immediate danger should call 911.
Call 988 if you are having thoughts of suicide or in crisis. 988 is free, available 24/7, and confidential.
Other resources:
● BHLink: For confidential support and to get connected to care, call (401) 414-LINK (5465) or visit the BHLink 24-hour/7-day triage center at 975 Waterman Ave., East Providence. Website: bhlink.org