"Get us a place to live… I'd be grateful if they could do that."
While many people equate Newport with luxurious mansions and beautiful beaches, there's another, grittier, perspective: With one of the state's highest childhood poverty rates, Newport has a large cohort of people for whom safe, secure housing is challenging. Demand outstrips supply for low-income housing, and limited land exists on which to build.
At Newport's Martin Luther King, Jr. Community Center, (the MLK Center), 98 percent of its clients annually earn less than $34,000 and 82 percent earn less than $17,000, said Executive Director Heather Hole Strout. "People can't survive on [income under] $80,000 a year here; it's rare to hear of a monthly rent for under $2,000."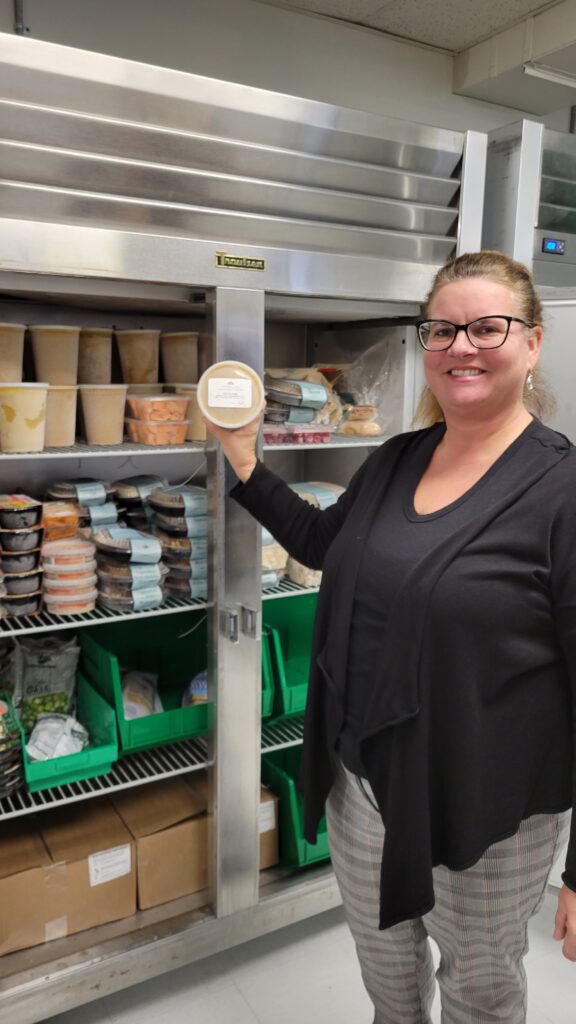 The problem extends beyond Newport: People earning the state's median household income of $70,305 cannot affordably buy a home in any Rhode Island city or town, reported the HousingWorks RI's 2022 Fact Book.
Homelessness is one piece of the housing crisis
Consider the less-than-ideal options for thousands of people who can't afford housing: Couch-surfing; finding respite in a car, a tent, a street or an emergency room; renting a small apartment with multiple families; or entering a shelter.
A recent report, Housing Supply and Homelessness in Rhode Island: Observations and Options ("Housing Report"), found that Rhode Island's housing shortage has led to "unprecedented increases in rents and home prices. Homelessness grew in Rhode Island by nearly 50% from 2020 to 2022," according to the U.S. Department of Housing and Urban Development's "Point in Time" data.
Commissioned by the Rhode Island Foundation, Blue Cross & Blue Shield of Rhode Island, LISC-RI and the Partnership for Rhode Island, the Housing Report received staff support from the United Way of Rhode Island. Representing research and analysis conducted over an eight-week period, between February and April 2023, the research leverages a wide array of pre-existing housing and homelessness-related reports and analyses developed in recent years in Rhode Island.
With the mid-May closing of the Cranston Armory's shelter, the state scrambled to relocate people, including to shelter operations in hotels across Rhode Island. In 2012, Rhode Island became the first state to formally protect the rights of homeless individuals with the Homeless Bill of Rights, which does not include the right to safe, secure housing.
Putting a face on the homeless situation
Even before a woman named Suzanne became homeless, she cooked for homeless individuals in Woonsocket. When one homeless person asked her why she would feed them, she said, "I knew it could happen to us… God put us here for a reason."
Suzanne, 54, and her longtime boyfriend, Kim, 57, were living in an apartment in Woonsocket, when their $1,000 monthly rent doubled (the couple asked that only their first names be used to protect their privacy). Both on disability, the couple couldn't afford that and found themselves on the streets. "It was really strange for us," said Suzanne. "I'm not used to being in this situation."
After a few nights walking the streets and another few nights staying in the storage unit they rented for their property, the couple found their way to Safe Haven, a drop-in resource for those in need. There, they were referred to Crossroads Rhode Island's Pine Street Couples Shelter in Providence. They later moved to Hartford Avenue Couples Shelter in Providence, a 40-bed emergency couples shelter operated by Crossroads, where they've been for several months.
After discovering excess food was available at the Hartford Avenue shelter, Kim received permission to take that food to Safe Haven. "We take the bus to Woonsocket and back – 45 minutes each way – to bring food to people at Safe Haven," said Kim. In addition to that food, Suzanne – who grows her own herbs – grills meats on a portable grill to serve the 70 to 90 people who come to Safe Haven daily. With serious health issues, Kim only eats foods that Suzanne prepares for him, including steak, stir-fries and Asian soup called pho.
This couple, Crossroads' clients, clearly respect and care for one another. Kim cheers up Suzanne when she's down and vice versa. Asked what they'd say to Governor Daniel McKee, if such an opportunity arose, Suzanne said, "Get us a place to live; we'd like to see that for everybody. I'd be grateful if they could do that." In the meantime, Hartford Avenue Couples Shelter staff help them with housing applications. "We've been on a waiting list with [Crossroads'] Rapid Re-Housing for seven months, and still no answer," said Suzanne.
Housing entities need more support
"We don't have a state goal of zero homelessness with the intention of getting everyone housed. While we do short-term initiatives with hotel rooms, we need permanent supportive housing," said Neil Steinberg, who spoke to Ocean State Stories shortly before retiring from his position as the Rhode Island Foundation's president and chief executive officer. "We'd be better off buying a hotel instead of renting hotel rooms for those who are homeless."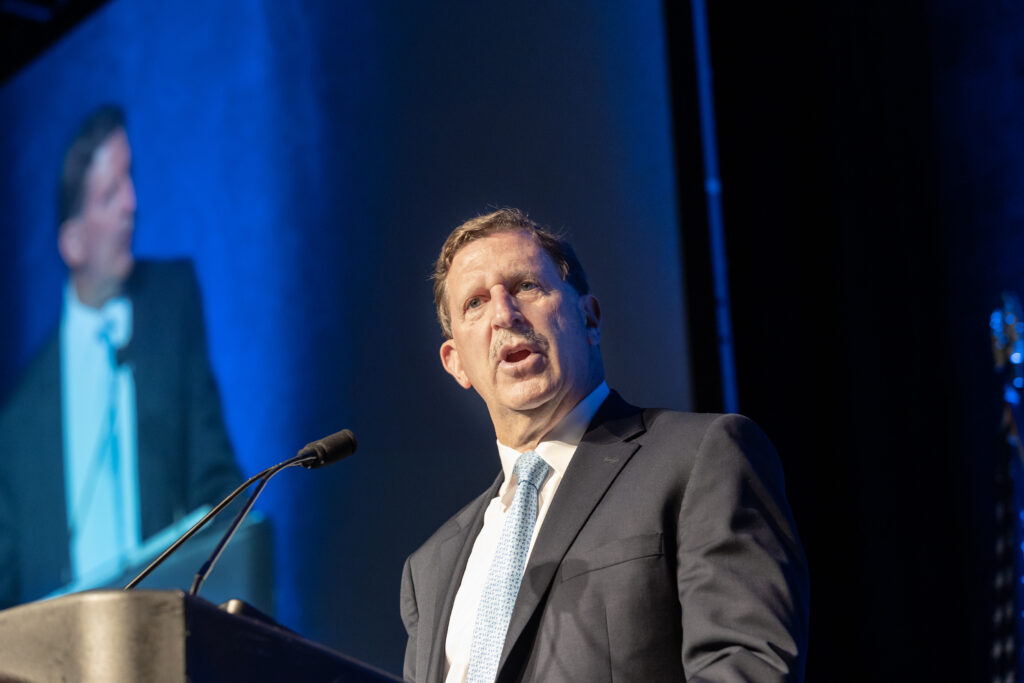 Lauding the incredible efforts of many nonprofit organizations addressing homelessness, Steinberg added, "We've got to build their capacity to take on the challenge of doubling or tripling production in order to catch up with the need."
Nationally, the Ocean State ranked 32nd for per capita unsheltered homelessness and 17th per capita for total homelessness in 2022. However, unsheltered homelessness has grown in Rhode Island by approximately 56% since 2020, the nation's second highest growth rate, according to the Housing Report.
"The only proven solution for homelessness is housing. We work tirelessly with all our clients to end their homelessness and move them from shelter into permanent housing as quickly as possible," wrote Crossroads' Chief Executive Officer Karen Santilli, in an email. "Kim and Suzanne's story provides an important example of why it's so important that we invest as a state in new housing developments like Summer Street, Pine Street and Taunton Avenue."
Homelessness doesn't impact only adults: The Factbook found that 280 families with 559 children, and 170 teens or young adults, stayed at an emergency homeless shelter, domestic violence shelter or transitional housing in 2022. In January 2023, 176 families with 357 children were awaiting shelter placement.
One initiative run by Amos House, a nonprofit providing social services and job training to those in need, offers financial incentives to landlords who rent to people who are homeless. Using state funds, the Landlord Incentive Program pays a landlord a $3,000 signing bonus for the first one-year lease awarded to a homeless individual/family, who may receive rent support for up to a year and other social services. The program pays the landlord a $1,000 signing bonus for each subsequent one-year lease, and will pay for $3,000 in repairs for each unit.
In the two-plus years the program has run, 370 formerly unhoused individuals have found housing in 220 units, all of which must first pass an inspection, said Al Schiavone, the program's director. "Landlords have ultimate control over the details and parameters of the lease, such as 'no pets,' or 'no smoking.' I think that if more landlords knew about the program, they'd participate."
Struggling to find – and afford – housing
While the homeless population may represent the most visible evidence of Rhode Island's housing crisis, thousands of Rhode Islanders struggle to find affordable housing. With more demand from a growing population, inadequate housing stock, limited new construction and rising home values, the housing crunch affects individuals across the socioeconomic spectrum.
According to the Housing Report, more than one-third of Rhode Island households are "cost-burdened," which means paying more than 30% of their gross income for housing.
Rhode Island ranked 38th nationally for per capita net housing production over the past decade, and ranked last in the country on a per capita basis in 2021, when the state added only 1,150 market rate and affordable housing units.
In Rhode Island, 45% of all renters and 28% of all homeowners are cost-burdened, noted the Housing Report. To close the current affordable housing gap, 24,000 housing units would need to be built or become affordable. While affordable housing is needed statewide, Providence, Warwick and Cranston have the highest percentages of cost-burdened households.
In mid-May, RIHousing, a quasi-public entity connecting underserved Rhode Islanders with safe and affordable housing, and Gov. McKee announced the allocation of $101 million in federal and state funds to support affordable housing and homelessness support programs. Nearly $83 million of that $101 million comes from McKee's $250 million budget investment (representing Rhode Island's federal allocation under the American Rescue Plan Act) for fiscal year 2023 for housing programs.
The $101 million will support the construction, preservation and operation of 1,481 housing units, more than 1,200 of which will be affordable housing. They will be built from Westerly to Woonsocket and points in-between.
Christine Hunsinger, RIHousing's chief strategy & innovation officer, said, "We anticipate that most of those deals will close within the next 12 months. Once they close, construction could take between 18 months and two years before the units will be available for occupancy.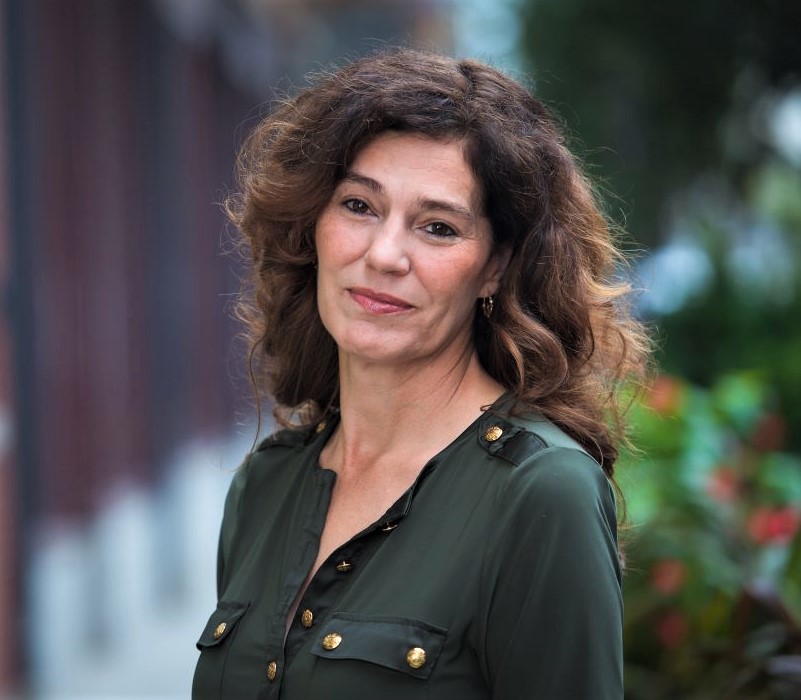 "The current level of investment in federal and state dollars [on housing] is unprecedented; we're very grateful … to deploy these resources to further the work we've done for nearly 50 years," Hunsinger said. "We'd love to have more money, always."
RIHousing is also using $30 million from ARPA funds to provide down payment assistance to first-time homebuyers. So far, more than 300 Rhode Islanders have used this program to help purchase their first homes.
An evolving landscape?
Calling the Housing Report "a push to action for the state Department of Housing," Steinberg said, "we need to view building properties as solid investments, not expenses."
Steinberg hopes that state agencies, developers and housing nonprofits collaborate on identifying empty lots on a bus line and assess how to build 20-to-40 units there. "Our housing issues are not going away. Whatever we do, we need to keep doing it and stay the course. Housing and food security are the two basic determinants of health."
Solving the housing crisis and homelessness needs to be everybody's problem, asserts Hole Strout. "While nonprofits are doing the best they can, they can't solve the problem alone. Municipal, state and federal governments need to invest more money into housing, rent and utility support, and hunger [programs]." As one of Rhode Island's largest food pantries, the MLK Center (which does not provide housing assistance) annually feeds thousands of people and receives nominal government support.
A sense of urgency is needed in Rhode Island, says Barbara Fields, who has worked on housing issues for more than 30 years. "In order to solve housing issues, it must be an all hands'-on deck approach; we need private developers and nonprofit developers."
Several nonprofit organizations, including NeighborWorks Blackstone River Valley, ONE Neighborhood Builders, and SWAP (Stop Wasting Abandoned Property) are among those doing top-notch work," said Fields, vice president for business development with Abt Associates, a global consulting firm. "We need a full spectrum of housing – and increased production at all price points – from public housing to affordable rentals to home ownership. They [are] all part of a complete housing market."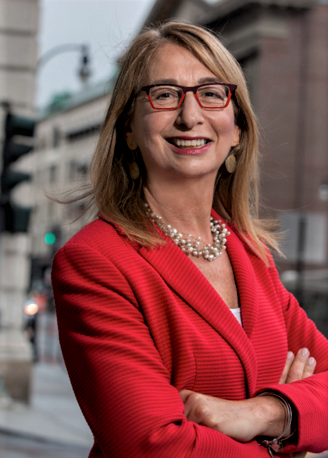 A historical lack of state budget investments in housing, limited land, too few construction trade workers, no state-funded rental assistance, poor coordination among s addressing homelessness, and a failure to fully leverage federal housing-related dollars are among Rhode Island's housing challenges, says Fields. However, she believes that recent efforts by House Speaker K. Joseph Shekarchi and Gov. McKee to put more money into housing and address some of the regulatory barriers are moving Rhode Island in the right direction.
Calling housing "an issue of equity," Shekarchi said, via email, "Everyone deserves a safe place to live. A good home is the foundation for success in all areas of life."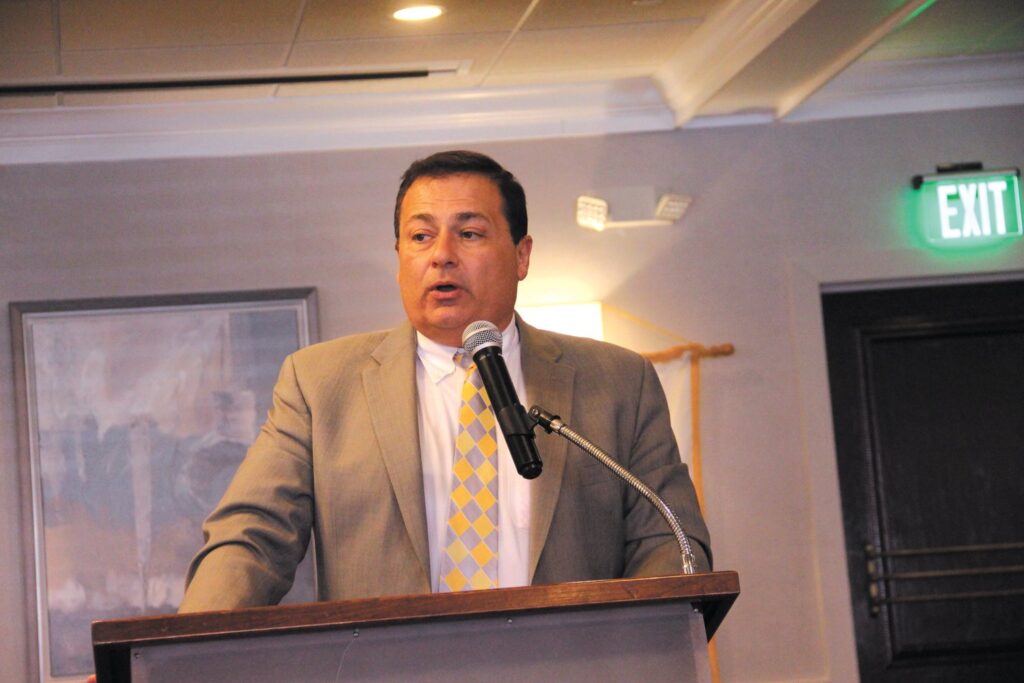 Shekarchi has worked with his colleagues to eliminate red tape and streamline the processes around residential construction. "By making the development process simpler, faster and more predictable, we're not only expediting work already in the pipeline, but also incentivizing more private developers to invest in Rhode Island," he said. The General Assembly passed 17 pieces of housing legislation in the previous two legislative sessions under Shekarchi's leadership. One key piece of legislation established Rhode Island's first permanent funding stream for affordable housing – the Housing Production Fund – and created a cabinet-level housing position. Earlier this year, the Speaker introduced a package of 14 housing bills.
"While we have built and funded a solid framework over the past two years," Shekarchi said, "now I'm looking for production, production, production!"
Crossroads Rhode Island, One Neighborhood Builders, Foster Forward and Family Service of Rhode Island are collaborating to build a community serving extremely low-income households, low-to-moderate income families, and youth aging out of foster care. The mixed-use campus, planned on nearly three acres on Taunton Avenue in East Providence, will include 160 residential units. After securing more than $3.2 million in government and foundation funds, the nonprofits' collaborative seeks another $28 million from state and federal government funds to complete the initiative.
Like other experts, Shekarchi acknowledged that the current housing crisis took decades to reach this point. "It's going to take years of sustained effort to address it. Until all Rhode Islanders have the housing they need, I'm going to keep working on this issue."
The push to create more affordable housing will benefit from the $250 million in federal ARPA funds included in this year's state budget, said Steinberg, with a warning. "We'll need transparency and accountability around the use of those funds. Three years from now, we don't want to be wondering where the money went."
---