Founder Ann O'Grady is now 73, but has no plans to retire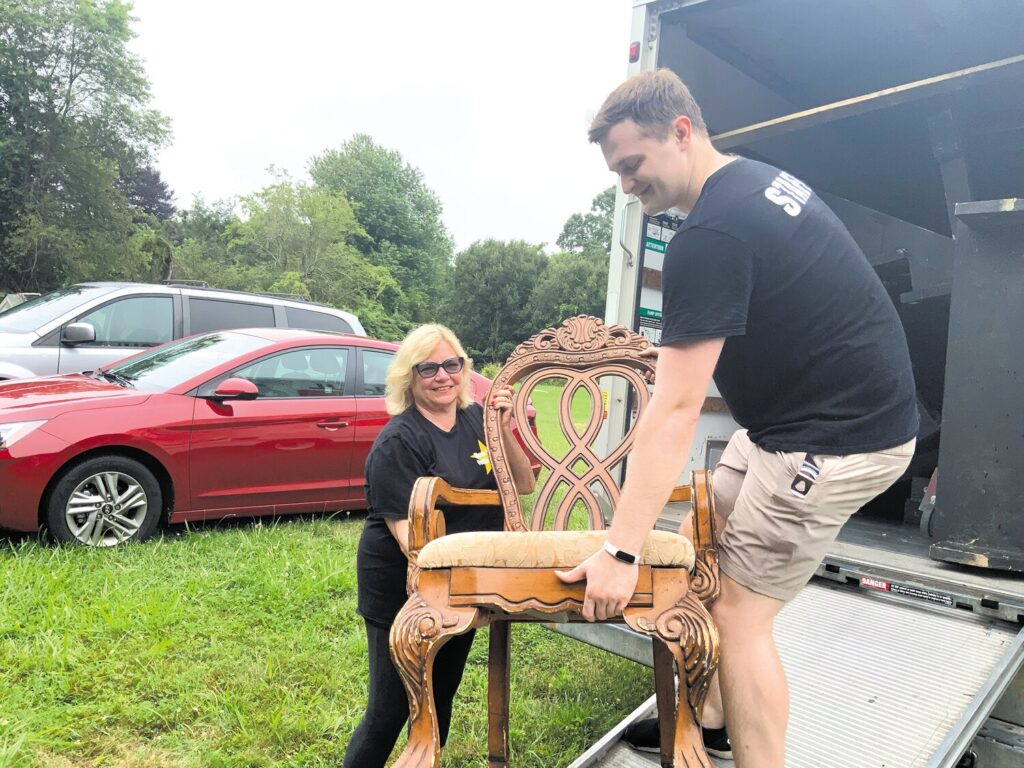 This story originally was published in the Warwick Beacon, a publication partner of Ocean State Stories.
For 36 years, the Rhode Island Youth Theatre, formerly Fantasy Works, has been a pillar in the state and local community, bringing theater alive to more than 20,000 young people with six ending up at Broadway.
This summer, the company offers 5 shows engaging with 250 students across the state. RIYT works with more than 50 community partners including recreation centers, schools and libraries. It is also known for developing original musicals. The Outcast of Sherwood Forest won the Moss Hart Award in 215 and last summer's original musical Rock Show won Broadway World RI's Best New Musical Awards. On August 26th, RIYT will present Treasure Island, a new musical at the North Kingstown Band Stand.
"I've been doing this for a really long time," founder Ann O'Grady, 73, said. She calls the theatre her retirement.
"It has been such an honor to have this in my life and to have so many young people to have taken part."
O'Grady said the company is "an extension of everything (she) ever wanted with education." At the time she was in grad school at the University of Connecticut, she was having trouble finding drama programs for her 6 year old daughter who was eager to get involved with performance.
"The hole in the state for education here was the arts," she said. That inspired her to start RIYT.
O'Grady's background in theater education included teaching at Aldrich Junior High for decades and directing shows there for 15 years. She said she designed RIYT with a holistic and empowering model to encourage students to "create, perform and experience" all elements of theater.
Empowering students
"I'm really focused on empowering the students and having them run the company," O'Grady added. "I let them be in charge of decision making and bring them along so they gain confidence in skills that you don't just have to bring into the theater to use."
Some high school students direct the summer shows with the support of professional mentors. For example, high school students Calista Aguinaldo and Ruby Costa will direct Frozen Junior that will run from July 24-28 and July 31- August 6 at Vets Middle School.
Aguilar, now a senior in high school at Saint Raphael Academy, first started doing theater when she was in kindergarten, and acted in her first RIYT production in 7th grade. She played Nala in the Lion King and loved the "super welcoming and great environment." Through the years, she's performed in five RIYT productions in addition to interning for the Little Mermaid and Addams Family.
This summer, she's excited to learn while directing. She's never choreographed an entire show, but she's eager to try. Aguilar wants to pursue musical theater in college and beyond, so she's grateful for the opportunity to learn with and from others with theater experience.
"Being able to forge those connections and asking for advice and guidance in the industry has been really helpful," Aguilar said.
O'Grady prides herself on the community she's built within the company. Every year, at least one or two alumni come back and work with her on various productions. O'Grady added that many of the paid high school student staff grew up in the company, and some of their parents were also in her shows.
Hanging on to alumni
"I hang onto our alumni," she laughed. "It's a beautiful connection."
Caroline Basteman Tate was a kid who was always on the move and singing and dancing, so when a friend told her about RIYT, she joined the company and never looked back. She started when she was 10. She performed every summer she was eligible and started helping out as staff when she was in high school and college.
After college, Tate pursued musical theater in Rhode Island and New York City for three years. She said she went to auditions and even was staged in some of the same productions with her friends from RIYT. When Tate moved back home in 2014 to pursue teaching, O'Grady reached out to her to get involved.
"I learned so many great skills through doing Rhode Island Youth Theatre that really helped me as an adult, so it's cool to give back to something that really did a lot for me as a child," Tate added.
Tate has helped out with various educational aspects with RIYT. This summer, she is the Musical Director for Frozen Jr.
"My favorite thing about teaching the kids is I love taking a really shy, timid child and trying to connect with them somehow," Tate added. "By the end, I feel like their confidence is night and day."
Community involvement extends beyond alumni. Norma Malachowski started volunteering with RIYT when her daughter Rebecca began performing with the company when she was 7. Now, Rebecca is 25 years old, and Malachowski is the Camp Manager. She said that her favorite part of the job is watching the kids grow up and form lasting friendships.
Malachowski added that there "aren't any theater companies who work the way we do" with their summer camps. She said that it is unique for them to stage full productions while also educating students on backstage elements.
After years of working with O'Grady, Malachowski described her as a "ball of energy" who thinks really deeply about reaching students.
"She has great ideas as to how to involve students of all abilities and how to keep people coming back, how to involve them even if they are not a part of theater as their professional life," Malachowski said.
I hang onto our alumni," she laughed. "It's a beautiful connection."— Ann O'Grady
Reaching more kids
O'Grady is constantly trying to expand the company's reach. RIYT offers scholarships and comped family tickets so that all students who want to participate in the company have the opportunity to. Also, with Skills for Rhode Island's Future as a partner, RIYT is able to recruit teen staff members from across the state. This summer, they have four interns from Skills for Rhode Island.
"It's great to include students who didn't grow up in our company," O'Grady added. "They have an interest in playing in an orchestra or building sets or costume design, but maybe they haven't connected with us before or theater."
O'Grady also emphasized the creative elements of the company including the development of award-winning original musicals. She's very proud of the caliber. For example, the musical "Rock Show," which ran last summer, was awarded the Best New Play or Musical from the Broadway World RI Awards.
O'Grady added that the process of writing a musical is tedious, usually taking four years at least. One of her former company members and current grad student, Christopher Lysik, finished his musical adaptation "Treasure Island: A New Musical" and it will run in August.
Other upcoming summer offerings include Newsies Jr. from July 10 to 14 and July 17 to 22 at the Prout School and the Children's Theatre Camp from August 7 to 11.
"I am as enthusiastic now as I ever have been," O'Grady said.