But state still has work ahead to meet a higher standard.
WARWICK – Donald Torres, 39, smiled as he sat in a room at the J. Arthur Trudeau Memorial Center, which serves people living with developmental and intellectual disabilities. He had agreed to perform tunes from his CD, "The Man, The Myth, The Legend," which was released earlier this year.
With the soundtrack playing in the background, Torres got down to it.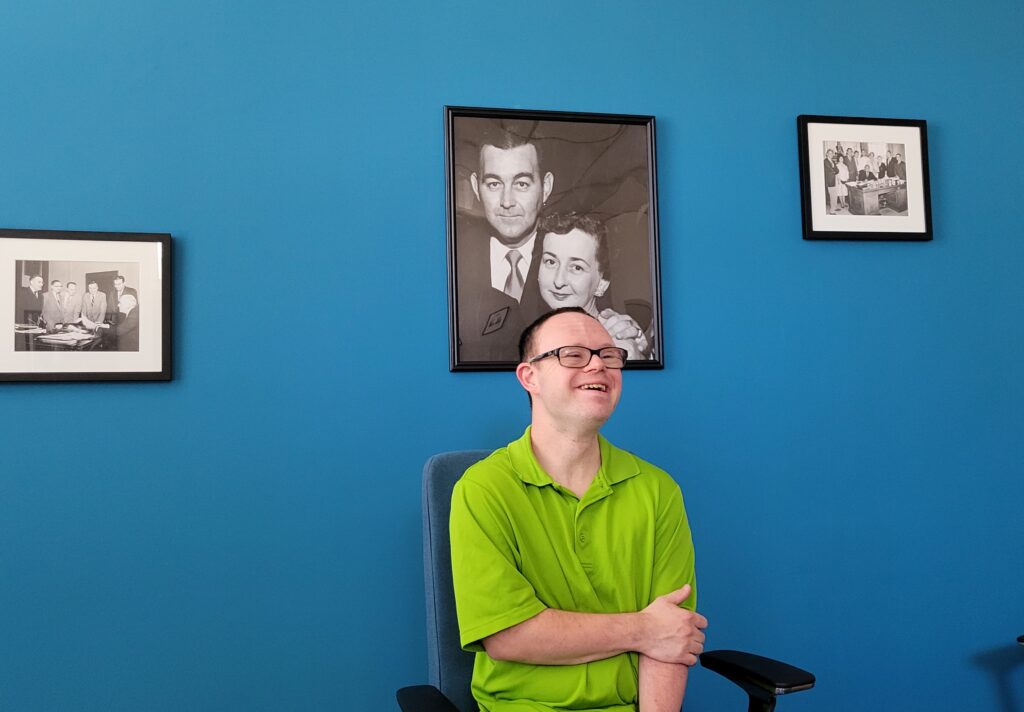 A round of applause from Trudeau staff members who were on hand followed.
Torres spoke about his musical passion, which was brought to the public through a collaboration with Ian Campopiano, a center employee and front man for the experimental band Ontologics, which blends hip-hop, rock and jazz in its music.
"He was teaching me how to do it," said Torres, who wrote the lyrics and sang the 10 tunes on the CD. Rhyming, he said, was critical.
Recording took place over an extended period, Torres told Ocean State Stories.
"The studio is at Ian's house," he said.
"Donald will say the topics or what he's writing about and then Ian will help him get it on paper and record it," said Charlotte Higham, Trudeau's Vice President of Adult Services. "I heard that you record it little pieces at a time, right?"
"Oh, yeah," Torres said.
"Little pieces at a time based on what you're interested in that day."
"Yup."
"And then they do the editing and get the music together."
Torres is emblematic of the success of the Trudeau Center, which was founded 59 years ago and today annually serves more than 3,000 people who live in Warwick, Coventry, East Greenwich and other Rhode Island communities, along with a few residents of Massachusetts and Connecticut.
Services are designed to support individuals from birth. Early intervention assistance is available for newborns through age three, with other programs designed for people as old as 22. Residential services for adults include seven group homes, along with help for people who live with their families or in other placements.
"We have community services which is what Donald receives," Higham said. "He lives at home with his family and some people live by themselves and everyone has an annual plan and we just help them with whatever they need.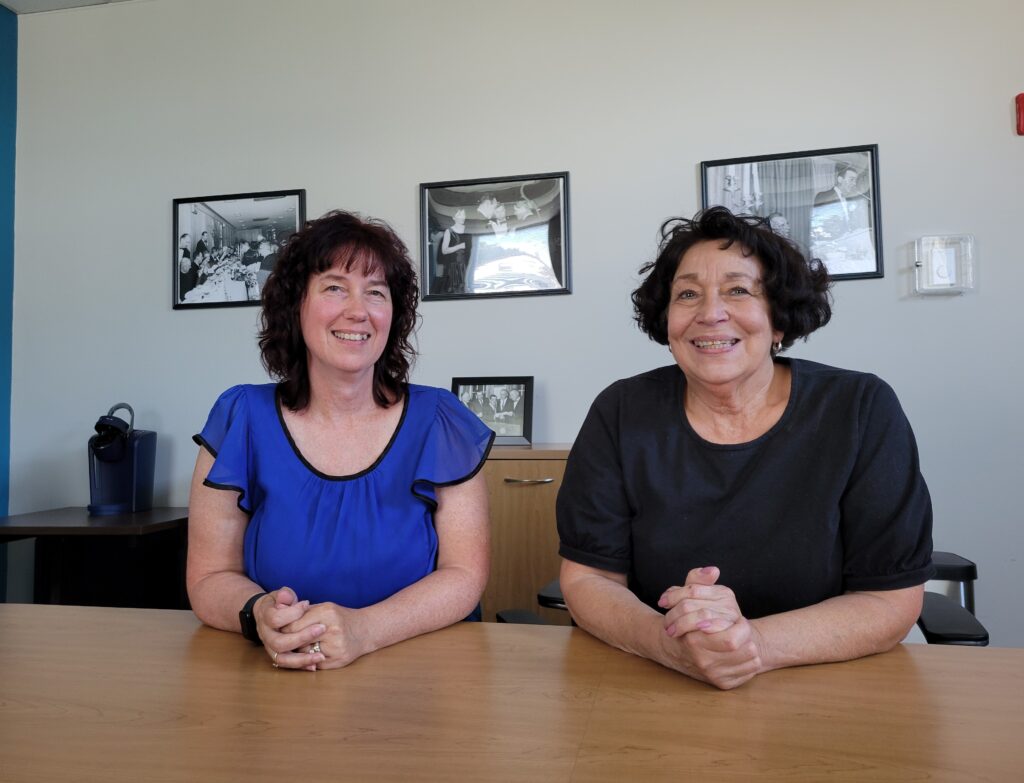 "Some people need help with maintaining their homes, maintaining their health, or we help them with doctors' appointments. Some people want help with banking, doing laundry, shopping, just regular everyday things."
Trudeau's Employment Concepts program "helps individuals with intellectual and developmental disabilities find employment," according to the center's website. "It is part of a national initiative to help those with disabilities become contributing members of their community through meaningful, integrated employment."
Trudeau also provides adult day services, recreation and sports opportunities, and other programs at the center's main site on Post Road and other offices in Warwick and Coventry.
"Our mission is to promote an enhanced quality of life for individuals with developmental disabilities," the center declares.
"We envision a diverse community where all people are valued and treated with dignity and have access to resources to help them lead productive lives. We serve all individuals with compassion and respect and are accessible and responsive. We actively seek their input to better serve their needs."
The Trudeau Center was founded by the late J. Arthur Trudeau, a Providence firefighter, and his wife, Evelyn, who "began to have concerns about the development of their son Kenneth," according to the center's website.
"At the time there was no comprehensive support system for children with developmental disabilities and limited educational programs. Many were sent to a state-run institution with sub-standard conditions and very few opportunities to learn or to lead a happy existence. Parents and family members had no resources to help them cope or deal with children with disabilities."
Years ahead of its time, the center was in the vanguard of a movement that eventually led to the closing of that state-run institution – the Ladd Center, which by the 1960s had become a human warehouse, rife with abuse and neglect of some of Rhode Island's most vulnerable residents. Its successor was a community-based system that was hailed as a national model after Ladd closed in 1994.
On March 24 of that year, the last five residents of Ladd were discharged.
After they had left for new homes in the community, Robert L. Carl, Jr., the state administrator who led the charge to make Rhode Island the first state to close such an institution, famously said: "The beast is dead. Nazi Germany killed these people. Rhode Island made a commitment to treat them with dignity and respect. Nobody will ever be able to throw away a human being again."
Trudeau's early history inspired the creation of similar centers and programs around Rhode Island, but with the passage of time, the community system has suffered.
Years ago, mounting inadequacies and deficiencies came to the attention of the U.S. Department of Justice, which found that Rhode Island was violating the Americans with Disabilities Act, or ADA, "by failing to serve individuals with intellectual and developmental disabilities in integrated settings, and by placing youth with intellectual and developmental disabilities at serious risk of segregation," according to a summary by the state Department of Behavioral Healthcare, Developmental Disabilities and Hospitals, or BHDDH.
In 2014, Rhode Island signed a consent decree with the Justice Department in which the state "committed to transform its service system over a 10-year period of time," according to BHDDH.
Rhode Island has made progress in that transformation, including what state Sen. Louis P. DiPalma, a longtime champion of people like Donald Torres, described in a recent interview with Ocean State Stories as "an unprecedented, and long overdue $75M investment in services and programs impacting individuals with intellectual/developmental disabilities" in the current budget.
But that will be insufficient to meet all conditions of the consent decree by its June 30, 2024, deadline, U.S. District Court Chief Judge Chief Judge John J. McConnell, Jr. said during an August 1 hearing, according to the authoritative Developmental Disability News, a website published by former Providence Journal reporter Gina Macris.
McConnell said a new date will be set by independent court monitor A. Anthony Antosh and will be discussed at the next court hearing, scheduled for September 28.
"I commend the efforts of the state," Antosh said at the August 1 hearing, "but that said, had the efforts been made four or five years ago, we would be in a different place."