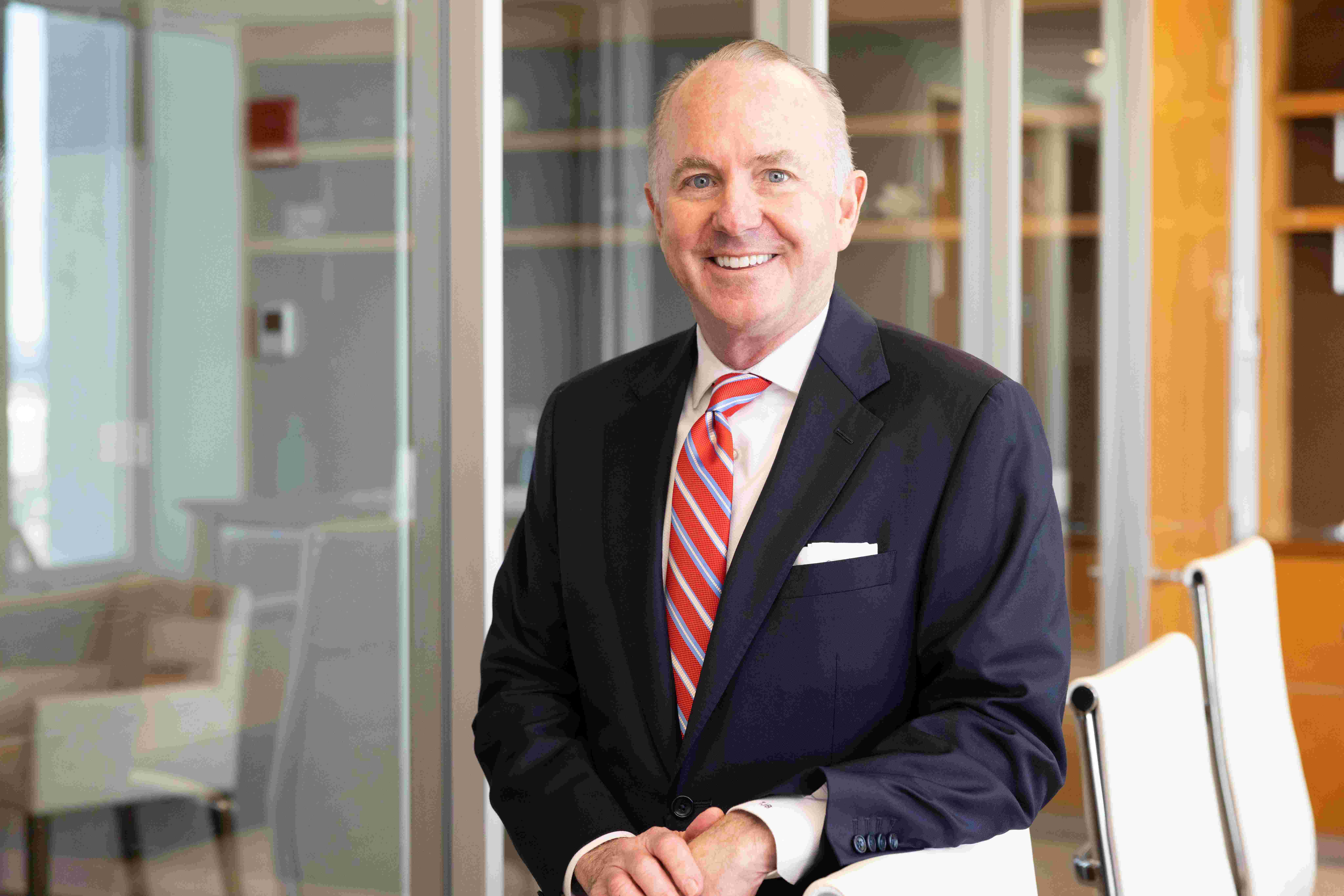 Former CEO Dr. Timothy Babineau finds new purpose in a Year Up program that helps underserved young adults find employment in healthcare.
PROVIDENCE – He ran Lifespan, the state's largest healthcare system, for a decade. When he retired in May 2022, Dr. Timothy J. Babineau said he had "no idea" what the next professional chapter would be.
His only priority, he declared, was spending more time with his wife, Mora, and their two daughters.
Which he did.
But Babineau, 63, also predicted that eventually he would find new work – and today, a year after leaving Lifespan, he chairs the Year Up Healthcare Advisory Council. The mission of Year Up, a national non-profit organization with headquarters in Boston, is to leverage education and workforce training to help close what it describes as "the opportunity divide" – employment disparities that place people of color at a disadvantage in job markets.
Babineau said his time at Lifespan prepared him for the Year Up Healthcare Advisory Council. During his tenure, he worked with Year Up in running an intern program that "trained about 10 interns a year." They were young adults from disadvantaged urban backgrounds, many of whom went on to full-time jobs in information technology and health services at Lifespan.
Successful as it was, Babineau said, the program was insufficient to meet the need in Rhode Island. And Year Up, which has offices across the United States, still faced challenges in meeting its national diversity, equity, and inclusion (DE&I) workplace goals.
"We're not making a whole lot of progress in the DE&I space," Babineau said. "I mean, we're just inching along. We're working hard, but we're just not moving the needle."
Enter Gerald Chertavian, Year Up founder and a longtime acquaintance of Babineau.
"He asked me if I would help him and leadership," Babineau recalled. "So over the last few months I put together the Council, made up of thought leaders across the country from major academic medical centers. Many are old friends who I called upon and I said, 'could you please help?'" Like Babineau, they serve on a voluntary basis.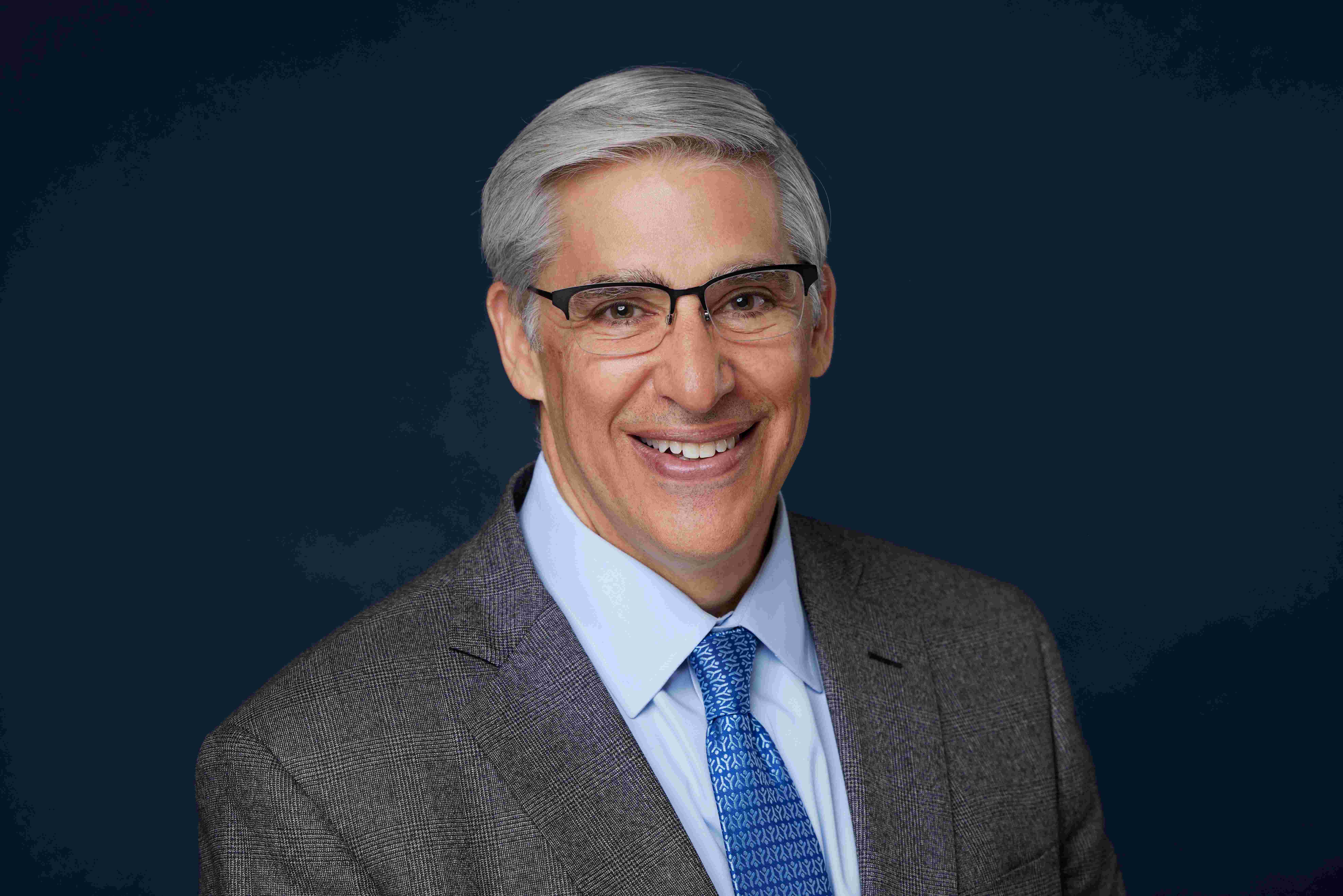 Corresponding with Ocean State Stories, Chertavian described the Council as "a dynamic and passionate group of healthcare leaders who provide their insights around the most pressing issues in the industry.… Scaling our impact in healthcare is a key component of our strategy as we look to serve ten times as many young adults annually as we do now."
Since its founding in 2000, Year Up has helped "more than 40,000 young adults from underserved communities, connecting more than 250 employers to a pipeline of skilled, diverse talent," across the United States, according to Chertavian. "In Rhode Island, we primarily serve young people from Providence, Pawtucket, Central Falls and Cranston. Eighty-six percent of Rhode Island students identify as people of color."
Nearly 90% "of our Rhode Island graduates are employed or attending college within 4 months of completing the program, earning average starting salaries of $42,000 per year," Chertavian said. "Year Up Rhode Island has connected 2,000-plus young adults to healthcare internship roles and currently partners with 11 companies, including Lifespan, Care New England, CVS Health, and Neighborhood Health Plan of Rhode Island."
Program participants, Chertavian said, "have the skills to work in different roles at hospitals, medical centers, and research institutions. Our current training pathways in Rhode Island prepare young people for healthcare careers in tech support, patient services, and administrative support."
Among those who have benefitted is Dominique Fernandez, who was 26 in 2010 when she completed a Year Up internship and was hired by Lifespan's IT Help Desk and later promoted to clinical support analyst for Lifespan's electronic health records system.
Sharing her story on Lifespan's Community Affairs website, Fernandez spoke of a disadvantaged childhood and hopes for college that were dashed by her family's financial difficulties.
"The bills piled up," she said. "There was eviction notice after notice. I had to put my education on hold. It was the scariest thing."
Scary, too, she said, was entry into her internship.
"When I first started out I was very nervous," she said. "I warmed up very fast once I met the team. They were just very welcoming and supportive."
In addition to his work with Year Up, Babineau has taken a part-time job with ECG Management Consultants, a national company that specializes in healthcare
Consulting, he said, has proved to be a learning experience.
"It's a lot different than what I'm used to doing, which is hiring consultants," he said, "but it's been really interesting work because now I get to travel virtually around the country and look at a wide variety of different healthcare systems and it's been fascinating.
"I was pretty focused in New England for most of my career, so I kind of knew the New England Market very, very well — but now I'm learning what's going on in California and Texas and West Virginia and Southeast Florida and it's been fascinating."
In addition to helping young people, Babineau said his work with Year Up will assist the healthcare industry in filling open positions. At many systems, hospitals and centers, COVID-19 exacerbated existing vacancies as many healthcare professionals, exhausted by the demands of pandemic medicine, left the field.
"As I went around talking, going to my friends, everyone has the same problem: Nobody can fill the vacancies in healthcare," Babineau said. "I'm pretty excited because Year Up in my opinion has the best training model I've seen anywhere in the country that targets underserved, low-income young adults from 17 to 25, almost all people of color."
Chertavian is happy to have him on board.
"Tim is a highly respected leader in healthcare," he said. "He has a keen understanding of the healthcare industry's needs and pain points. I am deeply appreciative of Tim's commitment and support; it has spanned well over a decade and will bring us into the future of healthcare."