'If you've got some skills that can be helpful to others, especially those in need, then there's really no excuse not to put those skills to use'
PAWTUCKET – Adaptive yoga instructor Robin Sousa begins her class by having her 16 participants shake their arms, first by their sides and then over their heads.
"Shake it up low!" she says. "Shake it up high!"
Smiles spread across many faces.
"This is good for your nervous system, right?" Sousa says. "And then stand really nice and tall behind your chair."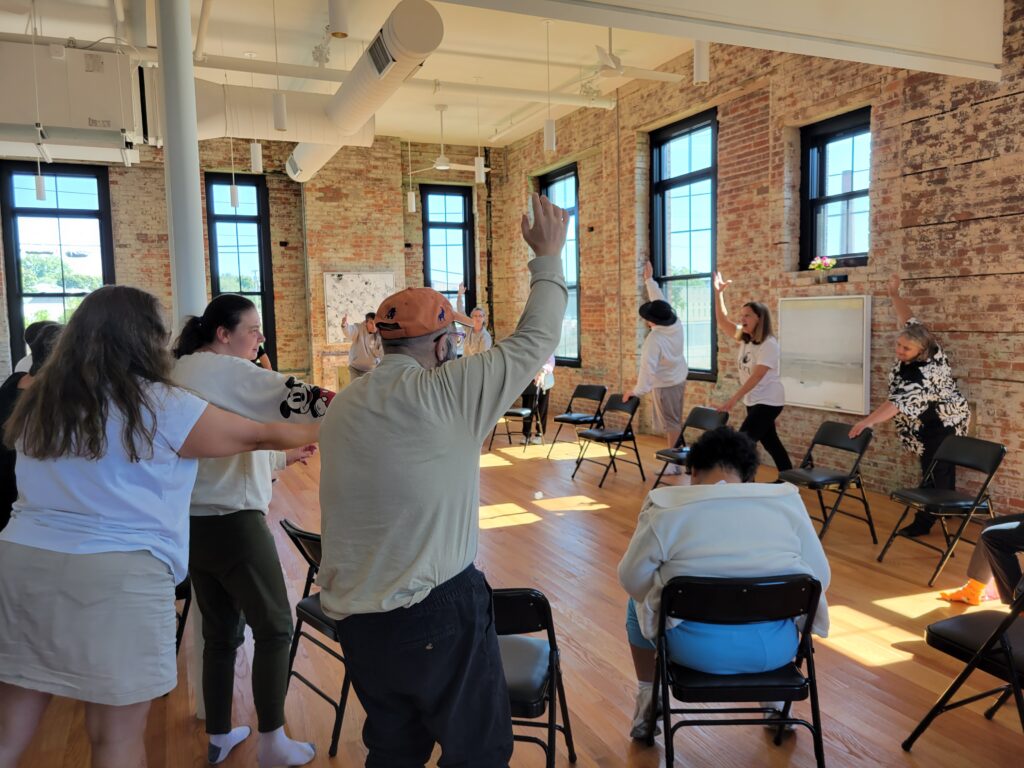 The men and women, many of whom live with disabilities, follow her instructions, positioning themselves behind chairs arranged in a circle in the bright brick-walled classroom.
"Take a deep breath in," Sousa says. "Arms up over your heads."
Sousa asks her class to imagine apple trees and baskets to collect fruit they would pick.
"Reach for that apple at the top of the tree and place it in the basket next to you," she says. "And reach up for one more. Place that apple in the basket. Take a big breath in. Big breath out. Get ready for a little bit of movement."
Sousa readies a tune on the sound system.
"This is for my friend Heidi, a little Mickey Dolenz," she says.
A song by the former Monkees musician begins.
"Hands on the back of the chair. Shake out one leg."
Legs are shaken.
"Shake out the other."
Sousa asks the students to take another deep breath and raise their arms again.
"Reach to the sky!"
Then, on a count down from five, the students bring their arms down.
More smiles. Some impromptu dancing.
Satisfaction all around. 
This was the scene one recent morning at the main home of Shri Studio, a Social Enterprise and Shri Service Corps. This non-profit organization devoted to improving the emotional, social and physical health of individuals around Rhode Island. This non-profit organization serves more than 8,500 students annually in a variety of settings. 
Alison Bologna, who viewers will recognize as the award-winning co-anchor of WJAR Channel 10's News Sunrise, founded Shri in 2010. She says she was motivated by a desire to use yoga and other means to enhance individual and community health — and to help revitalize Pawtucket, which, despite being the birthplace of the American Industrial Revolution, has experienced economic loss as manufacturing shifted elsewhere.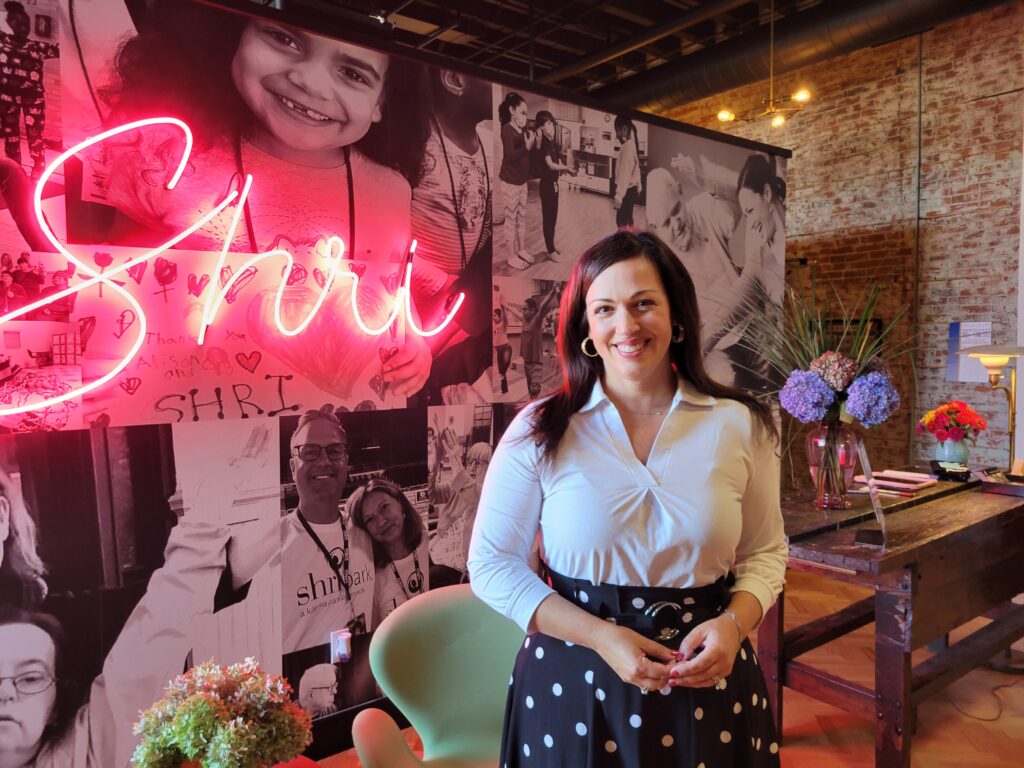 Another inspiration, Bologna said during a tour of Shri's main home in a renovated building that originally was a textile mill, was her sister Jackie, who lives in Jamestown with her parents, Kathy and Thomas Bologna. Born with a rare condition that has caused her to experience neurological difficulties, Jackie, 41, is "nonverbal and autistic," according to Bologna. Jackie often attends classes in Pawtucket but was attending a Shri adaptive class in Newport the day Ocean State Stories visited.
Newport is but one of many locations in the Shri network.
Pawtucket, Bologna said, "is the anchor for all of our programming but we're all over the state." She listed several: Lifespan's pediatric Bradley Hospital, the Providence VA Medical Center, the state-run Slater Hospital, and several Girls and Boys Clubs among them. Shri programs are also available for students in grades K through 12, senior adults, and people in recovery from addiction.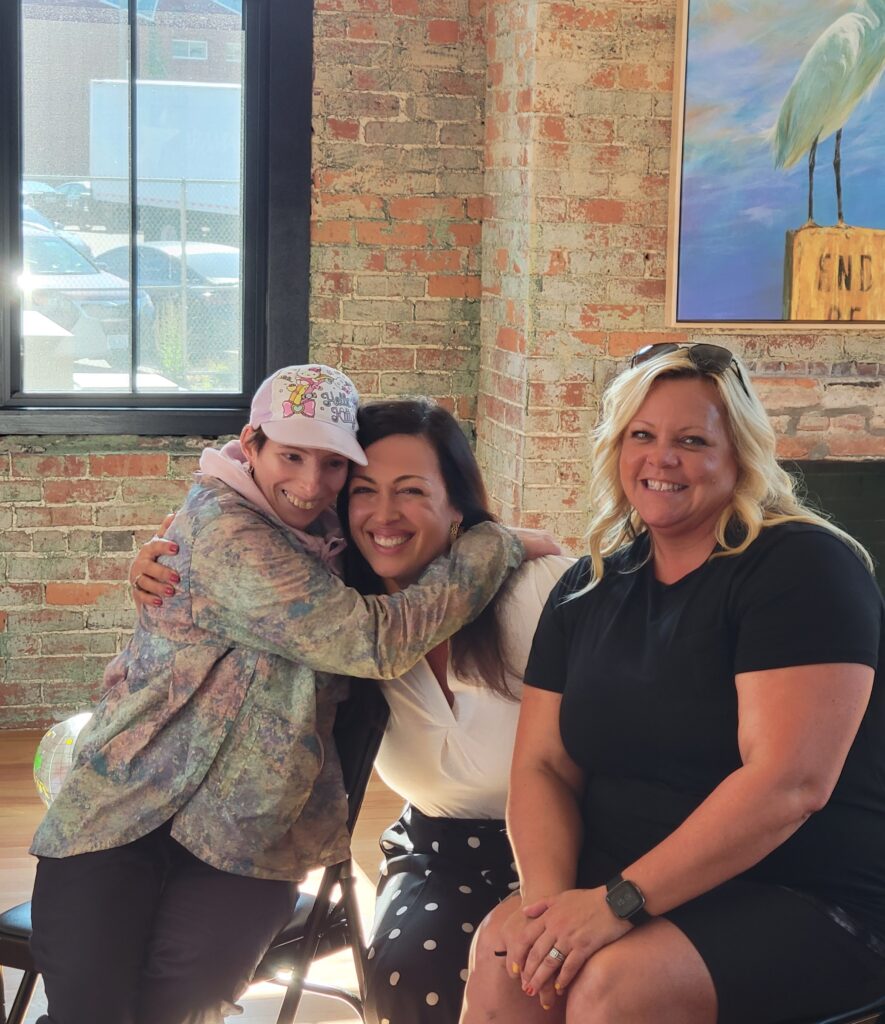 According to the organization's web site, Shri takes its name from a Sanskrit word that means "that which radiates light and abundance." The word reflects a mission to "deliver skilled yoga and mindfulness outreach programs for students of all backgrounds, while producing quality, allergen-free snacks to help fund many of its programs for free," the site states.
As for the adaptive yoga that Robin Sousa teaches, Shri states that "teachers guide students in chair-based classes to help them increase strength, build endurance and relieve stress. These classes are both joyful and engaging in a community-centric approach."
Bologna brought Ocean State Stories upstairs, to several brand-new residences that are available for rent. Three units are offered at market rate, with five offered at lower, affordable-housing rates. All feature high ceilings, abundant light, modern kitchens and bathrooms, and window views. The MBTA commuter rail is just two blocks away.
"The key with this building is that it's mixed-use, mixed-income, but it's wraparound services," Bologna said. "The folks who live upstairs can come downstairs for free yoga classes, and we have a food pantry and an art studio. So the idea is everybody who lives here can really benefit from what's on the first floor."
Under her husband's direction, Bologna's organization also sells a line of "Shri Bark" snack bars, made from allergy-friendly ingredients including oat, fruit, granola, chocolate, sunflower and flax seeds. Proceeds help support Shri's overall mission. Shri also wholesales more than 50,000 snacks every month to free and reduced-cost public school breakfast programs, with direct delivery and distribution through several platforms, including Farm Fresh RI.
And Shri continues to grow. Coming soon in a separate building next to the main complex is a café that will be open to the public. It will be operated by Bristol-based Living In Fulfilling Environments, LIFE, a non-profit organization that provides community-based experiences for people who live with developmental disabilities.
"They run the cafe in the Rhode Island Veterans Home, so this will be cafe number two for them," Bologna said. "It's a workforce development program" and it will feature "grab and go coffee, things like that," she said.
Shri's work has attracted wide support, including from Blue Cross Blue Shield Rhode Island, CVS Health, Citizens Bank, BankNewport, Whole Foods, the Champlin Foundation and the Rhode Island Foundation, among others.
Shri also has won praise from others in the disability field.
Melissa Richmond, a direct support professional at The Fogarty Center, which has a main office in Barrington and branches in North Providence and South Kingstown, told Ocean State Stories about Ian Moncrief, one of the people she serves. Ian lives in a Shri residence and avails himself of the programs offered in Pawtucket.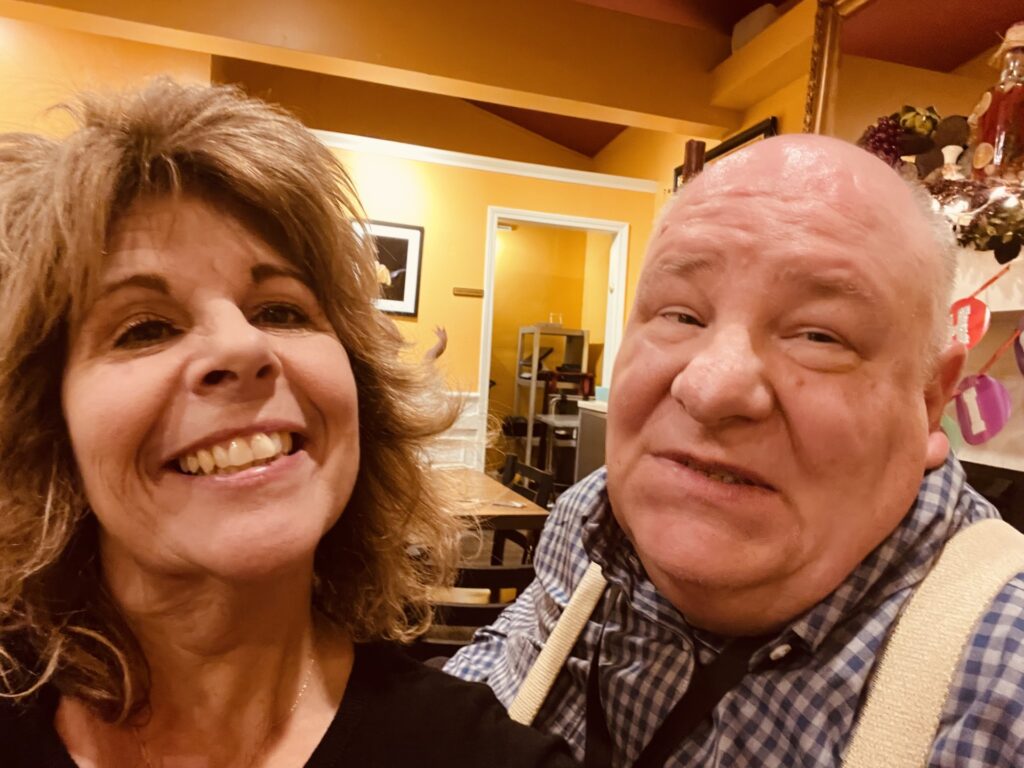 "Attending Shri has been an amazing opportunity for Ian," Richmond said. "Ian is not as socially reserved as he was. He is enjoying yoga class and being with others. Ian started attending class once weekly, but quickly added on two more classes. He is a true Yogi, faithfully attending three times a week, and has never missed a class!
"Ian happily talks about his teachers and the 'students' he meets there. Being more active, Ian has also proudly lost weight and inches too. Alison and Shri always invite Ian to any happenings at the studio. Ian enjoys these events, socializing and participating in picture takings. Shri and Alison have truly opened new doors for Ian."
The oldest of three sisters, Bologna grew up in southern California. Her family's love and care of Jackie when she was a girl, she said, were instrumental in her later life's work. As a teenager, she volunteered at Girls and Boys Clubs and later when living in New York City at a local branch of The Arc, the national organization dedicated to serving people with intellectual and developmental disabilities.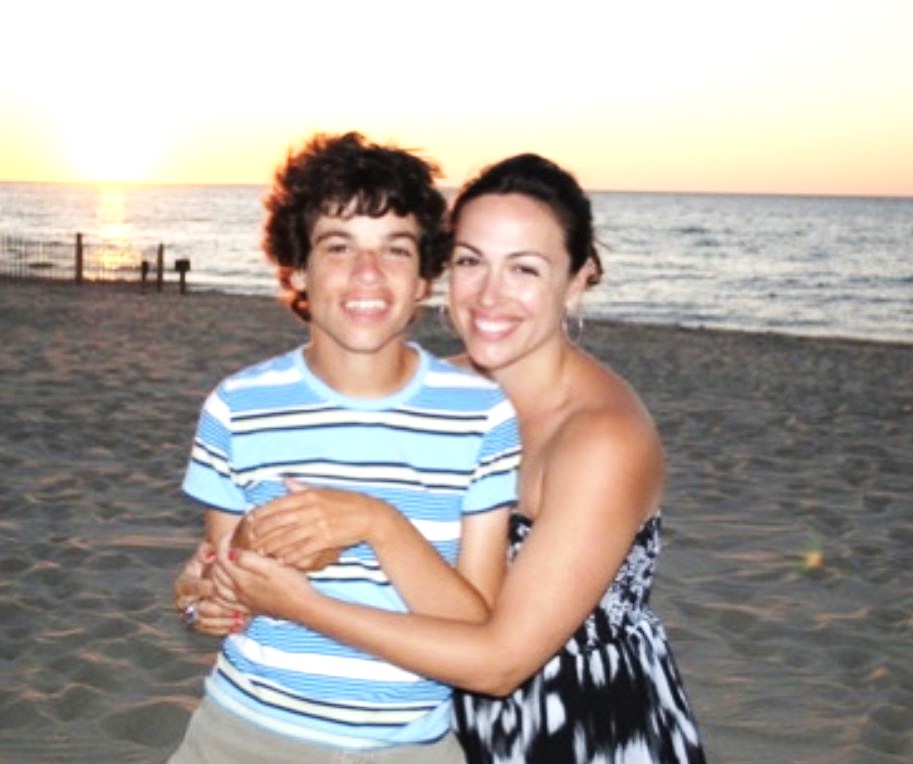 "I don't think I said, 'oh, I have a disabled sister, therefore I'm going to work with the disabled,'" Bologna recalled. "I think it just comes natural for me. We grew up in San Diego and Jackie was in a public school in a special-ed classroom, which was pretty progressive at that time. I grew up with that idea of inclusivity. So this just came about as [a] natural extension of everything I did as a teenager."
Bologna also credits her parents.
"I grew up watching my parents relentlessly advocate for Jackie, so I'm pretty sure that's the main driving force behind my work at Shri," she said. "It's the basic notion that if you've got some skills that can be helpful to others, especially those in need, then there's really no excuse not to put those skills to use."
Ocean State Stories co-founder and director G. Wayne Miller has written about people living with intellectual and developmental disabilities since the 1980s. mostly during his long tenure as a Providence Journal staff writer. Read some of his earlier reporting.