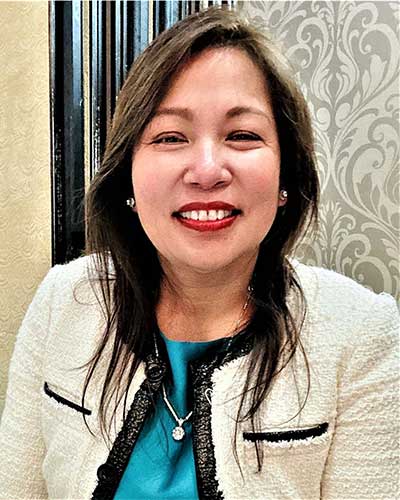 For those who may not be familiar with the Center for Southeast Asians (CSEA), where you are executive director, can you give us an overview of your mission and history?
The Center for Southeast Asians (CSEA), a non-profit organization founded in 1987 and headquartered in the Elmwood neighborhood of Providence, serves four Southeast Asian communities: Cambodian, Hmong, Laotian, and Vietnamese. These communities were established in Rhode Island and in other states in the 1970s and 1980s, when refugees from Southeast Asia fled violence in their home countries, which was unleashed by the Vietnam War. CSEA's core mission is to promote the prosperity, heritage, and leadership of Southeast Asians in Rhode Island. Throughout the years, the organization has expanded to also serve other ethnic minority communities, including a sizable Latinx community and new refugees from other war-torn countries, such as Syria, Burma, Bhutan, Liberia, and Nigeria. Today, CSEA is widely recognized as not only the hub of the Southeast Asian community in Rhode Island, but also a valuable and trusted resource for other communities.
Please tell us about the Southeast Asian community in Rhode Island: How many people, what are their countries of origin, and where in the state do they live?
CSEA grew from a realization that the separate mutual assistance associations (MMAs) serving the four largest Southeast Asian populations in Rhode Island (Cambodian, Hmong, Laotian, and Vietnamese) – together totaling more than 20,000 – could do so better by joining together as a coalition. At the same time, many state-level human service agencies recognized the difficulties they faced in meeting the needs of these difficult-to-access communities. CSEA remains today the only organization focused on the needs of the state's Southeast Asian population, providing services from offices in both Providence. The two communities with the highest concentration of Southeast Asian residents are Providence and Woonsocket.
Historically, Rhode Island has hosted large numbers of immigrants and refugees from all over the world. The number of newcomers as a percentage of population living in Rhode Island is the second highest in New England, after our neighboring state of Massachusetts. Nationally, we are among the 15 states with the highest percentage of immigrants, originating from a variety of countries with diverse socio-cultural backgrounds.
From the last United States Census in 2010, there are an estimated 37,000 Asians living in Rhode Island (3.1 % of the state's total population), of whom around 17,000 are of Southeast Asian (SEA) descent, referring to individuals who identify as one or more of the SEA ethnic groups: Burmese, Cambodian, Filipino, Hmong, Laotian, Thai, or Vietnamese. Currently, local, state, and national data sources generally lack disaggregated data on health issues affecting specific SEA ethnic groups. Instead, such sources contain aggregate information on the general Asian American & Pacific Islander (AAPI) community. This lack of disaggregated data has resulted in the needs of many Asian American and specifically SEA communities remaining underrepresented with respect to social and public policy.
What are some of the challenges they face?
The Asian American community is not monolithic, although our communities have consistently made contributions to the social and economic fabric of this country. Southeast Asian Americans have often been ignored politically and programmatically. Unfortunately, the COVID-19 global pandemic has also unveiled the SEA community's continued lack of visibility and voice in the state of Rhode Island. Further, this lack of visibility is exacerbated by the fact that SEA make up a relatively small percentage of the nation's population and are generally unfamiliar with the American social and political environment.
CSEA, of course, helps in meeting those challenges with a number of programs. Let's get into some of them. First, what are the social service programs you offer?
CSEA offers a variety and full comprehensive of direct service programs, which include a meal program for seniors, case management, free tax preparation services, adult literacy, workforce development, and health insurance navigation, etc. Also, CSEA is engaged in research and policy work that has established it as an authoritative voice representing the communities we serve and a trusted partner for state and local government agencies. Our programs support community and economic development, community problem-solving, family harmony, and community well-being. We employ a family support model that works in collaboration with existing community-based services and systems. Services range from crisis intervention to support with basic needs and social welfare. Working to bridge linguistic and cultural barriers, this empowers and enables families to stabilize and achieve success. CSEA has worked to bridge the language, cultural and socio-economic barriers between SEA refugees and immigrants and mainstream society. The existing needs and challenges facing many SEAs are primarily due to these barriers and the lack of understanding of their rights as U.S. citizens and the influence they can have on public policy and decision-making in local and state government. Many, if not most, SEAs are taught from a very early age that questioning authority is seen as a lack of respect. This learned mentality prevents many individuals from voicing their beliefs and advocating for important issues affecting their families and communities and many do not enter politics or even vote due to these fears of repressive governments.
Where can we find more details about how you assist with housing, healthcare, education, employment and other needs?
Details are included in CSEA's Annual Achievement Report.
Unfortunately, housing remains the most challenging in our community. At the center, we are advocating for more affordable housing for our community. Obviously, funding remains the issue.
How about your own personal journey. We understand you came to the U.S. as a teenager with your mother – and you were both genocide survivors and refugees from war-torn Cambodia. Have you been back to Cambodia since leaving?
In 2001, I returned to my birthplace to finalize all my affairs and to close some painful chapters in growing up and surviving the genocide. As I write this, I face an enormous challenge of putting words to describe the suffering. I am the only one left of five children. I wish I were able to share more but as for now this is it.
What general advice would you give to any refugees and immigrants to Rhode Island, regardless of their country of origin?
Rhode Island is home! I love our state. This state has sheltered me and my community since we were newly arrived here in the 1980's. Rhode Island has housed us, educated us and employed us. Our state has been a place to welcome many immigrants and refugees throughout history. Because of this welcome, Rhode Island is an amazing place for cultural and ethnic foods, businesses and arts/culture, etcetera.
Channavy Chhay is a member of Ocean State Stories' Advisory Board.