Former State Treasurer and Lt. Gov. Roger N. Begin: 'Only when policymakers feel the impact of this broken system for their own families may there be reforms and funding to fix it.'
Second of two parts. Read Part One.
PROVIDENCE – Distinguished Alzheimer's disease scientist Lori A. Daiello began her career on the frontlines of care. It's a career that brought her to cutting-edge research today at Rhode Island Hospital's Alzheimer's Disease and Memory Disorders Center, one of two such centers in the state nationally recognized for Alzheimer's research and treatment.
"The first 20 years of my career were spent working with older adults with cognitive impairment in the community: nursing home patients and older adults with cognitive impairment in assisted living," Daiello told Ocean State Stories. "And that's what led me into research.
"So I came here to Brown to do a fellowship and I stayed at Rhode Island Hospital and continued into research because of that very informative experience early on in my career. I saw up-close and personal the devastating effects on the family, the patients, the [family] caregivers, the paid caregivers. It almost defies description."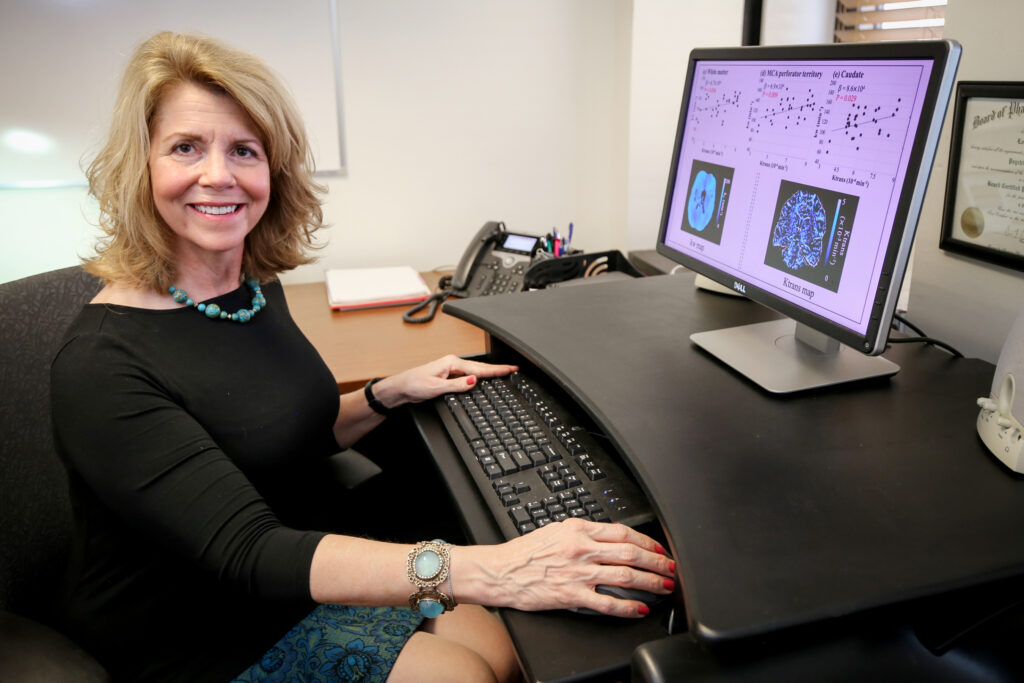 The toll on families was recently brought home to Daiello, literally.
"My mother-in-law has dementia, and we just moved her here from San Francisco," Daiello said. "My husband's a therapist and I've been doing dementia work for 37 years. We are the most informed people you could imagine. And having to confront this, how we have struggled — this is what gives me such fire about research."
The research is substantial.
Directed by Dr. Chuang-Kuo Wu, the Alzheimer's Disease and Memory Disorders Center offers diagnostic and treatment services such as those Richard P. Begin, brother of Roger N. Begin, received. The center conducts clinical trials, including a landmark study of lecanemab, sold by Biogen and its Japanese partner, Eisai, under the brand name Leqembi. The drug, which slows cognitive decline but does not cure Alzheimer's, received full federal Food and Drug Administration approval this month.
Prevention is also being researched at Rhode Island Hospital and elsewhere, Daiello said. Of keen interest: the association of healthy hearts with healthy brains. Funded by the National Institutes of Health, the so-called Project TEACH (for Tailored Education for Aging and Cognitive Health) seeks to learn if healthy lifestyle habits such as diet, exercise and not smoking, which benefit the heart, can also reduce the risk of Alzheimer's.
Emerging evidence suggests they do. Hypertension is also suspect, according to Daiello.
"Uncontrolled high blood pressure may contribute vastly to your risk of developing Alzheimer's disease," she said. "We're starting to understand more about this: what I call almost a doomed partnership, Alzheimer's disease pathology along with vascular problems in the brain. And we think that both together are probably very important in figuring out who's going to develop Alzheimer's disease or not.
"Taking care of your heart, your cardiovascular system, is very important for brain health, but when you talk to a community group of elders, they're just, 'it's your heart, it's your blood pressure, what's it got to do with my brain?' So, we need to get people thinking in this more holistic way about how their general health affects the risk of getting Alzheimer's."
Daiello said that researchers are "even seeing this connection in people who develop cardiovascular disease prominently in midlife… people in their 30s, their 40s. A lot of these folks are Black, they're people of underserved communities, and they may not have great access to healthcare as their cardiovascular disease gallops forward.
"They also don't have an understanding about how controlling this part of their health early on may affect their brain health. We have this data from studies — we just need to get people thinking about it and taking it seriously and taking charge of their own health."
Having experienced first-hand the difficulties of caring for a loved one with dementia, Daiello understands the support families need but do not always get to reduce stress and keep loved ones at home as long as possible.
Daiello said that studies have demonstrated success is possible with programs that "help families understand what they need to help their loved one function best. What type of care do they need? What type of diagnostics would work best for them? What type of in-home care might be available and affordable for them?"
Such programs exist, in pilot fashion, the scientist said, and they are successful. With them, "generally, the patients go to nursing homes later, the families have less caregiver burden and less stress and really it just works better for everyone. But these types of structures will require creative funding," which does not exist.
The funding issue also frustrates Dr. Edward D. Huey, who in February succeeded Dr. Stephen P. Salloway as director of Butler Hospital's Memory and Aging program, Rhode Island's other leading Alzheimer's research and treatment center. Butler is operated by the state's second-largest healthcare system, Care New England.
"The system is very poorly set up for these patients on every level," Huey said. "The fact that Medicare doesn't pay for out-of-home placement means people have to spend down to get onto Medicaid and give away their assets. There are all these little quirks which are historical and I don't fully know all the reasons for them but they're very badly set up for patients with dementia."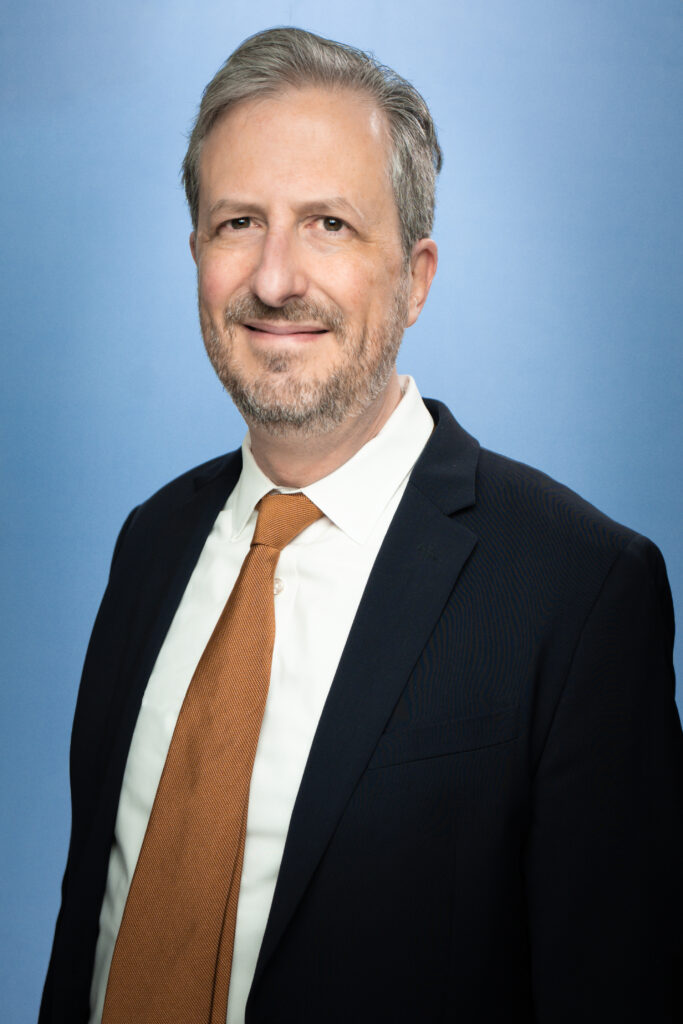 Huey spoke with Ocean State Stories from New York this spring while he was splitting his time between Butler, in Providence, and Manhattan, where he was director of the Frontotemporal Dementia Center at Columbia University and Assistant Professor of Psychiatry and Neurology in the Taub Institute for Research on Alzheimer's Disease and the Aging Brain. He has since moved full-time to Rhode Island.
"I see a fair amount of early onset dementia," Huey said during the spring interview. "With this class of patients, they start acting strange and because they're relatively young no one thinks of dementia. Then they get fired from their job and six months later, people start to clue in that they're demented and they come to see me.
"But at that point, they've lost their insurance. So I can't even order an MRI scan because they can't afford it. They don't have health insurance, they've lost their job, and a lot of them are losing their house and none of it's their fault. So you've got a family that's dealing with this new diagnosis and at the same time, they're going bankrupt because of it.
"It's really unfair. It's a tragedy."
Richard Begin's condition continued to worsen during his two-month stay in a nursing home, and it was soon evident to his family that the facility was not equipped to provide the advanced care he needed. Unsuccessful in their search for a nursing home that could, Richard's family arranged for him to be admitted to Butler Hospital.
The staff there managed to stabilize Richard, and when they had and he was ready for discharge, another search for a nursing home began. But as it was being conducted, Richard's illness deteriorated precipitously.
"He was staying in bed and was not taking in nutrition anymore, thus leading to their conclusion that he was approaching his final days," brother Roger N. Begin recalled.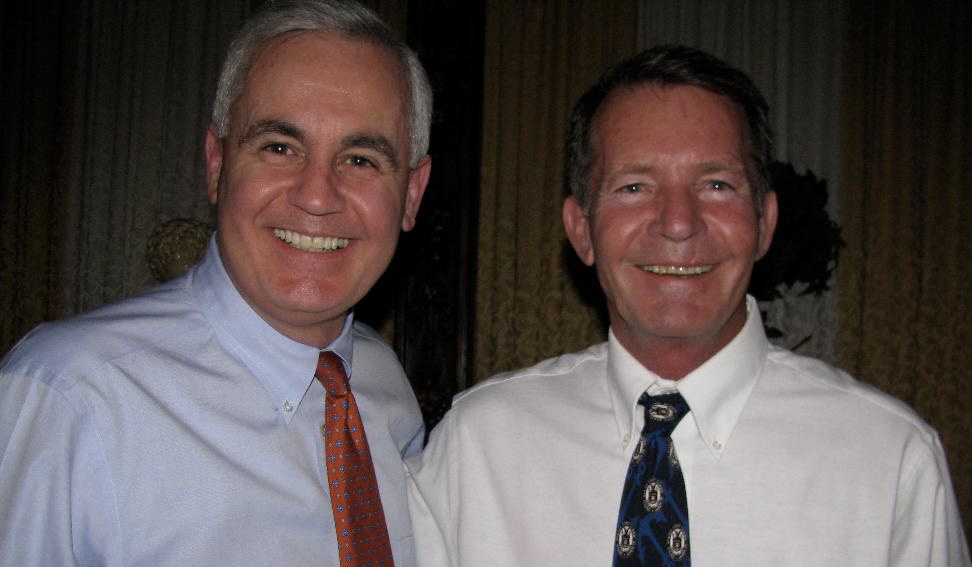 Richard was discharged to HopeHealth Hulitar Hospice Center in Providence, where, Roger said, "they did a fine job. And he passed within a matter of days," on Feb. 14 of this year.
In reflecting on his family's experience, Roger has reached stark conclusions about how individuals with Alzheimer's and dementia are treated – and he places them in the context of a broader societal issue, ageism.
"The way we view aging and the way we treat it holistically — not just Alzheimer's or dementia, but holistically — we just close our eyes and say, 'well, you know, they're just old people.' Ageism is part of the problem."
Roger's long public service – a decade as state representative, four years as State Treasurer and four years as Lieutenant Governor – has uniquely informed him about some of the underlying political realities.
"Having come from a background where I spent several years of my life in helping to shape public policy, there's no advocacy, no voice there," he said. "Where's the loud voice going to come from? This is a very vulnerable population that we're dealing that is not able to express themselves in a way that will be heard."
Although not familiar with the specifics, Begin acknowledged the advocacy work of organizations including the Alzheimer's Association and AARP.
But they alone will not be able to bring reform.
"As I have observed about my experience, the caregivers have all been wonderful," Roger said. "It is the system of care that is broken. And the numbers needing care during the next twenty years will grow significantly. Only when policymakers feel the impact of this broken system for their own families may there be reforms and funding to fix it."